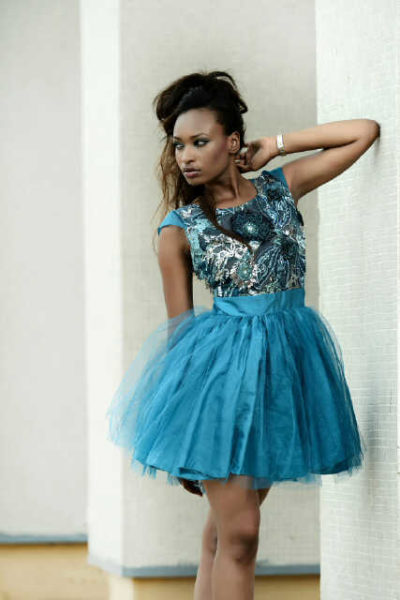 On the 8th fabulous day to 2014, BellaNaija gave to me – a dress from MOOFA!
We announced a fortnight of fab giveaways, and this is our eighth one! To learn more, click HERE! To see other giveaways, click HERE.
MOOFA is for the edgy contemporary woman. They are giving away this embroidered teal baby doll dress (pictured) to ONE lucky reader!
***
TO WIN:
1. You must like the Moofa Facebook Page – HERE
2. Answer in the comments –
"Why should you win this Moofa dress?"
CONDITIONS
1. You or a representative must be able to pick up the dress from a Lagos office.
2. Competition ends tomorrow – Thursday 2nd January at midnight.
The winner will be chosen by a BellaNaija and Moofa representative and will be contacted via the e-mail provided in the comment sections shortly after.
________________________________________________________________________________________
To learn more about Moofa: Facebook | Website