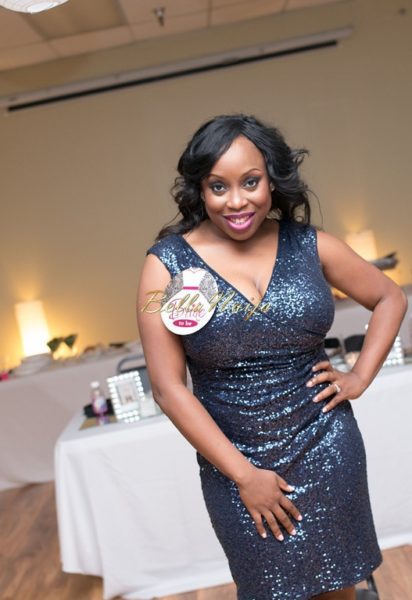 If there's anything we love at BN Weddings, it's when your wedding events/attire et al reflect who you are! Bride-to-be Bose loves all things sparkly, so her friends put together a Glitz and Glam soiree for her BN Bridal Shower.
Hear from Felicia, the beautiful bride-to-be's friend about the theme and more –
Bose is all about fashion, makeup and the camera...lol; her personality is full of life. When planning the shower we put all that in consideration and came up with a Glitz and Glamour theme. We were thinking of a way to have her guests feel like they were attending a red carpet affair, therefore the dress code was evening wear attire. Guests enjoyed every bit of the shower, from the dessert table, to "Who Knows Bose the Best". The Shower took a turn when we surprised her with her groom to be – now husband. #BoseandAmi2013!
BellaNaija Weddings wishes Bose a beautiful married life.
Photography: OrisFhotos
Venue: Center of Town, Hanover, Maryland, USA
Dessert Table: osarume igiehon
Decor: Pearl 360
Photos: Folabi Oridedi – http://orisfhotos.com
Makeup: Sade Falade
________________________________________________________________________________
We love weddings as much as you do – get in touch for inquiries, inspiration & more!
E-mail: weddings (at) bellanaija.com | E-mail for #AsoEbiBella: asoebibella (at) gmail.com