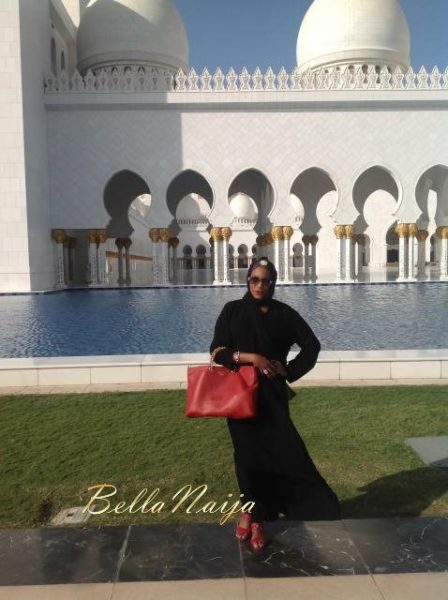 Nollywood actress Chika Ike takes on one of the biggest pop stars Rihanna.
As you know, Chika is currently vacationing in Dubai and Abu Dhabi. (ICYMI, click here)
Out and about the city for sight seeing, the actress had her eyes on the same location Rihanna was reportedly asked to leave as she did not have permission for a photoshoot. It is famous Abu Dhabi Mosque.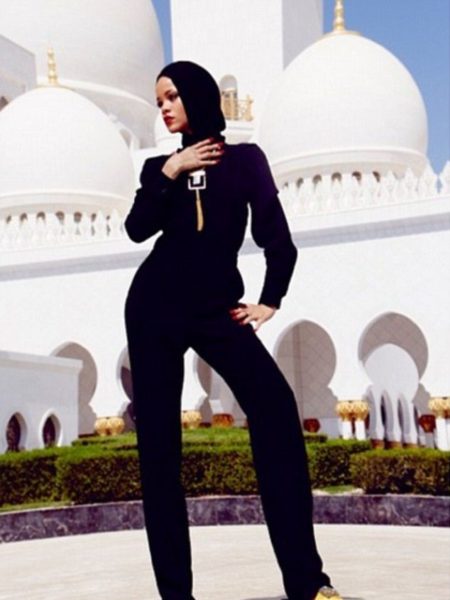 Just like Ri Ri, Chika opted for a black get-up; choosing a gown instead of the jumpsuit Rihanna chose.