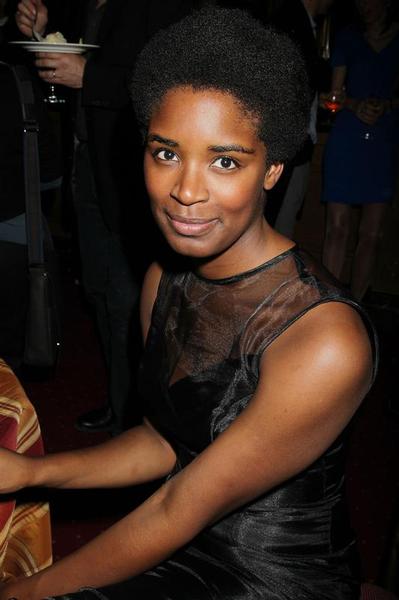 Forbes is profiling the brightest under-30 entrepreneurs changing the game in the USA.
From finance to media, music, Hollywood to tech and art, media to food, they are all listed in its annual list.
Of the 34 men and women on the Forbes 30 Under 30 in the Media list, one Nigerian shines bright.
Nigerian-American Uzoamaka Maduka, a co-founder of The American Reader, a monthly journal of literature and criticism, ranks high on the list.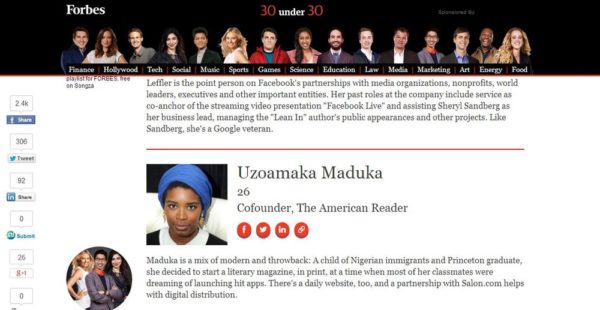 Here's what Forbes had to say about Uzoamaka;
Maduka is a mix of modern and throwback: A child of Nigerian immigrants and Princeton graduate, she decided to start a literary magazine, in print, at a time when most of her classmates were dreaming of launching hit apps. There's a daily website, too, and a partnership with Salon.com helps with digital distribution.
To read other individual's featured in any of the categories, click here
Congrats Uzoamaka! Great to see another young woman with Nigerian roots doing great things!