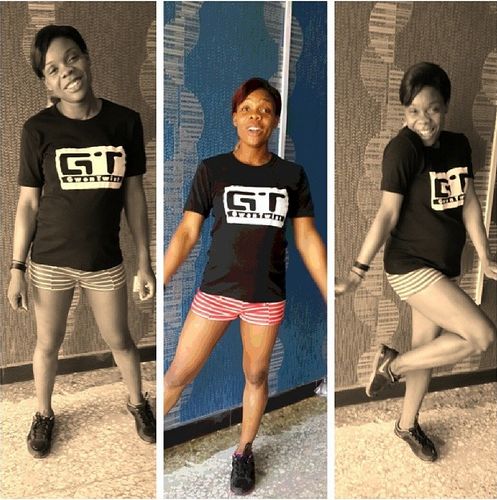 We bet Kaffy Shafau-Ameh's slim and toned body is up on your 2014 wish list.
The Nigerian dance queen and fitness instructor, shared a photo of her post baby body 10 days after welcoming her daughter Eliana Ameh. (click here to read).
The happy momma was glowing in a black T-shirt, red-and-white stripe shorts, and black sneakers.
Kaffy may look amazing, but she says she isn't done getting her body back. She captioned the photo with "Road to recovery and getting my body back".
Kaffy and hubby Joseph Ameh, are also parents to a 2-year old boy Sean Oluwatosin Jospeh Ameh.