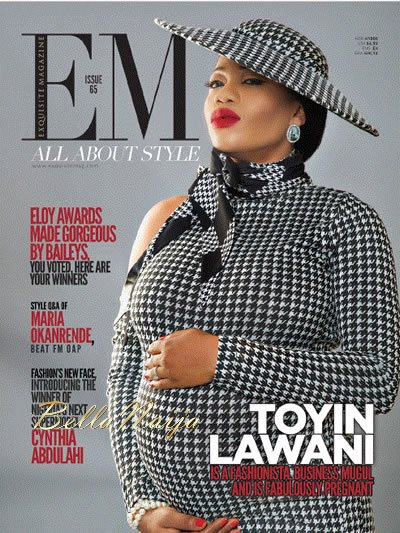 Oh Baby!
On Jan 1st 2014, celebrity stylist and fashion designer Toyin Lawani welcomed her second child with rising rapper Trigakess.
But prior to the birth, she had a photoshoot with Exquisite Magazine.
Toyin rocks a checkered dress and matching hat on the cover while holding her baby bump. Inside the publication, we are presented with more shots of the momma in daring outfits.
She also dishes on post-pregnancy.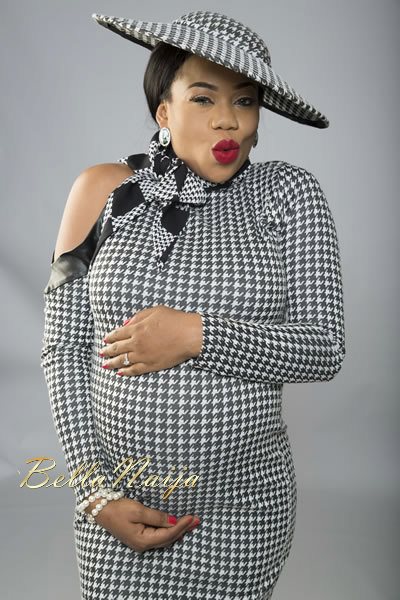 Read Excerpts from the interview;
What trimester of the pregnancy do you think is or was the easiest for you?
The second trimester
Tell us about your first pregnancy and this present one?
The first one was quite comfortable and less stressful as I was younger at the time and she is now 8 years old and the face of Elegante kids, my fashion line for the younger ones.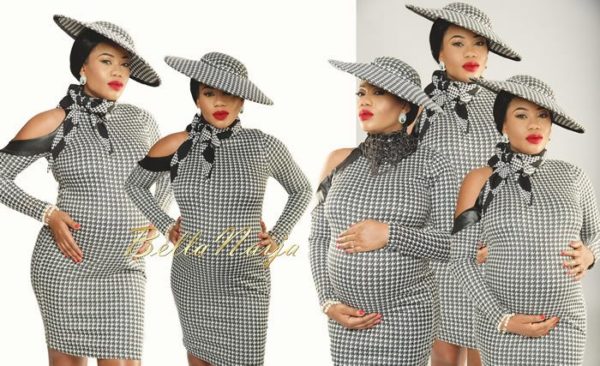 How has your diet changed during pregnancy?
I have an amazing cook which has made it easy for me to stick to my vegetables. I eat more of broccoli, carrots and grilled fish/chicken and I love smoothies…avocado prawn salad is my favourite for now and I had to cut down on my sugar.
What was your first thought when you knew you were pregnant?
The first thought was "I hope I remember how I did it the first time" but well its maternal instincts it always comes back.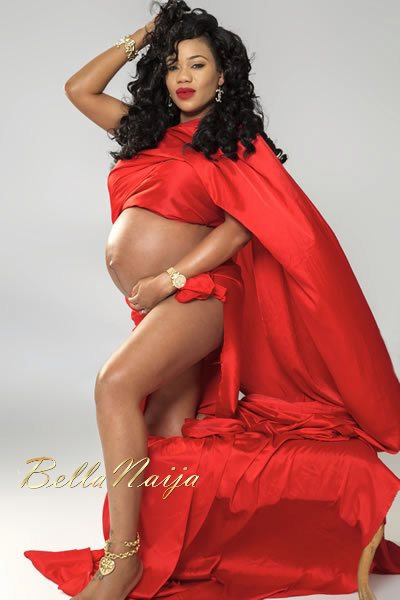 Tell us about your style before and after pregnancy
My style hasn't changed much from before. I love standing out and being unique and don't think pregnancy should make you change how you dress. You just wear more comfortable clothes, but you can still keep it edgy
The magazine also features eye popping editorial spreads, showcasing fashion trends in vogue around the world. Nigeria's next top model winner Cynthia Abdullahi models the collection.