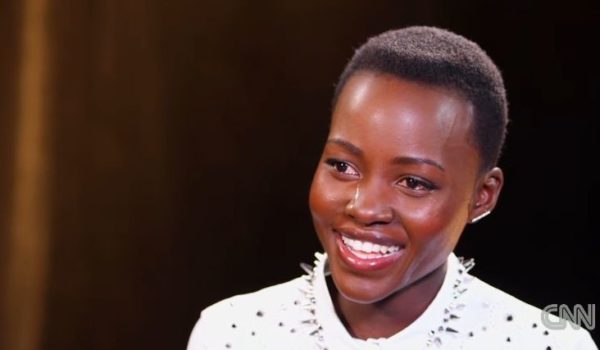 It's Lupita Nyong'o!
Since the success of 12 Years a Slave, the Kenyan actress has been the subject of tabloid and online headlines…mostly positive.
But after the 2014 Golden Globes and Screen Actors Guild Awards, rumours started to surface that the 30-year old who turns 31 on March 1st, is dating 42-year old Jared Leto. Jared is also an Oscar nominee for his supporting role in Dallas Buyers Club.
And there were a few photos that suggested Jared is down with the swirl.
Lupita was invited by Ellen DeGeneres on The Ellen Show to speak on her whirlwind year and a whole lot more. Ellen who is hosting the Oscars on March 2nd, asked her about the rumours.
"But I thought Miley Cyrus broke us up? That was the last thing I heard. But you know, it's crazy because when I read these rumors they're so detailed that even I start to question whether they're true or not! I know that I believed them in the past but now I can't believe them anymore." she replied.
Watch!