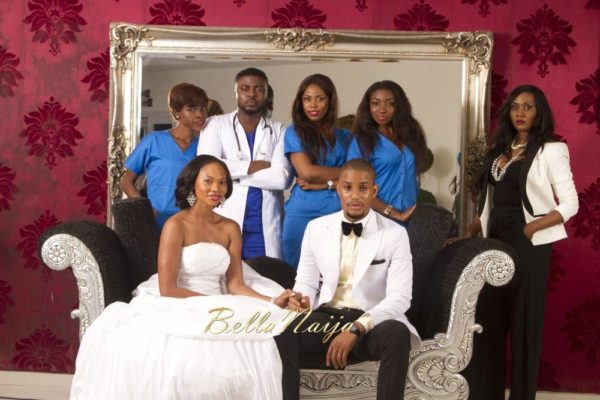 Africa's getting its own version of Grey's Anatomy…well kinda.
Mo Abudu's Ebony Life TV network will debut its new series – Married to the Game this March.
The series which will premiere on Saturday 1st March 2014, is a suspense filled cutting edge drama.
It features rising Nollywood actor Alex Ekubo, Malaika of Shuga Leonora Okine, musician/celebrity photographer Toni Tones as well as Dada Omowunmi, Paul Adams, Daniel Lloyd, Lamide Pareto and Harry Dorgu.
MTTG was created and directed by Walter "Waltbanger" Taylaur, whose short film "The Wages" is nominated for the Best Short Film at the 2014 Africa Magic Viewers' Choice Awards.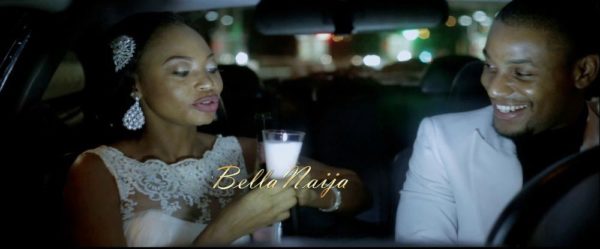 Synopsis

In love and giddy with excitement, newlyweds Vincent and Gloria Coker are headed toward a blissful future together. Gloria (Leonora Okine) marries Dr. Vincent (Alexx Ekubo) in a bid to appease her father, who is unhappy because of her total lack of interest in becoming a doctor and inheriting his hospital. The tale, however, takes a new twist when the couple runs over a stranger after their wedding reception.

In the stranger's possession is a laptop bag containing more than just a laptop. The discovery of this sets the newlyweds on a journey of deception, greed and murder, as they battle with forces determined to tear them apart and destroy the future they once held dear. All is not as rosy as it seems in the Coker household, as dark secrets begin to emerge pointing to the grave realization that they may have both said "I do"  to a complete stranger.
View the trailer