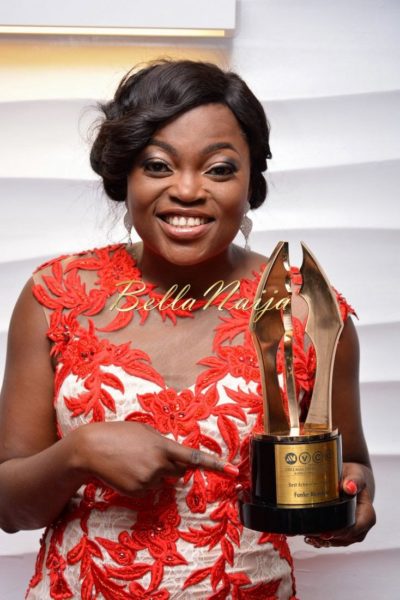 Congrats to our African movie practitioners.
On Saturday 8th March 2014 at the Africa Magic Viewers' Choice Awards, they were honoured for their impressive contributions to the film industry, at the Eko Hotel & Suites, Victoria Island, Lagos.
The event was hosted by IK Osakioduwa, Osas Ighodaro and Vimbai Mutinhiri.
Check out all the winners.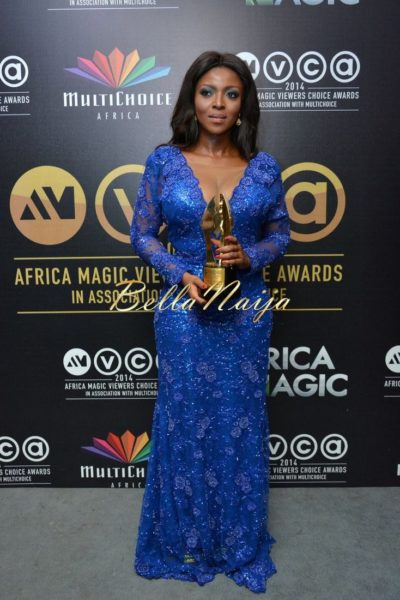 Best Movie 2013
Obi Emelonye – Last Flight to Abuja
Udoka Oyeka & Orode Ryan – Living Funeral
Shirley Frimpong-Manso, Yvonne Okoro & Ken Attoh – Contract ***WINNER***
Michelle Bello – Flower Girl
James Omokwe – Awakening
Best Movie Drama
Obi Emelonye – Last Flight to Abuja
Edwin Maina Kariuki – Nairobi Half Life
Udoka Oyeka & Orode Ryan – Living Funeral
Frank Rajah Arase – The Groom's Bride  ***WINNER***
Jumafor Ajogwu & Chris Eneaji – Murder at Prime Suites
Best Movie Comedy
Uche Jombo – Lies Men Tell
Shirley Frimpong-Manso, Yvonne Okoro & Ken Attoh – Contract
Elvis Chucks – A Wish ***WINNER***
Martins Onyebuchi Onyemaobi – The Fighter
Martins Onyebuchi Onyemaobi – The Hero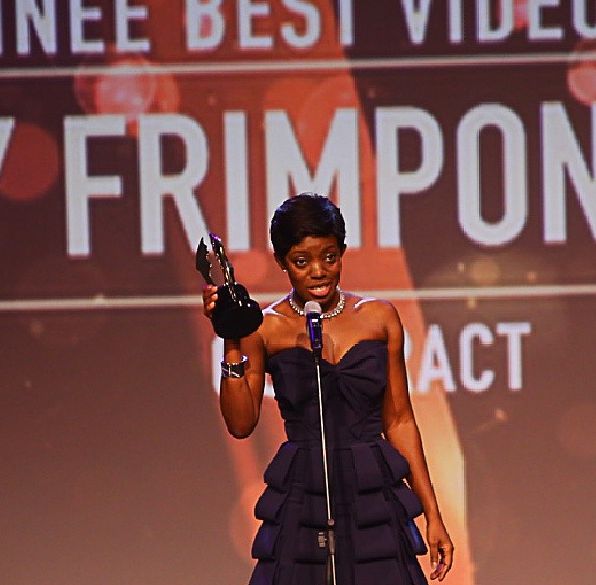 Best Movie Director
Obi Emelonye – Last Flight to Abuja
Tosh Gitonga – Nairobi Half Life
Shirley Frimpong-Manso – Contract  ***WINNER***
Udoka Oyeka – Living Funeral
Frank Rajah Arase – Price
Amil Shivji – Shoeshine
Best Actress in a Drama
Stephanie Wilson – Living Funeral
Veronica Waceke – Higher Learning
Nse Ikpe-Etim – Journey to Self  ***WINNER***
Nkiru Sylvanus – Kiss And The Brides
Ivie Okujaiye – The Volunteers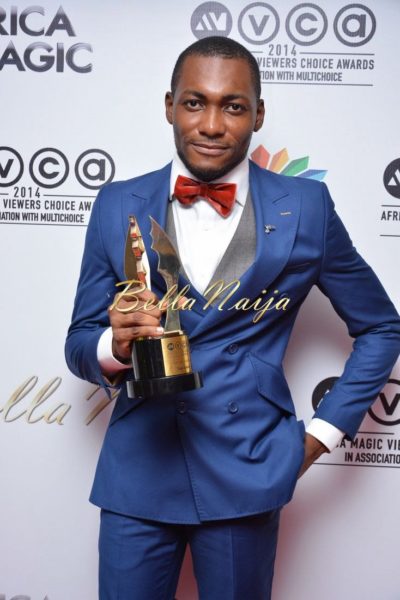 Best Actor in a Drama
Juma Rajab Rashid – Siri Ya Mtungi
Majid Michel – Somewhere in Africa
Hlomla Dandala – Contract
Majid Michel – House of Gold
Tope Tedela – A Mile From Home  ***WINNER***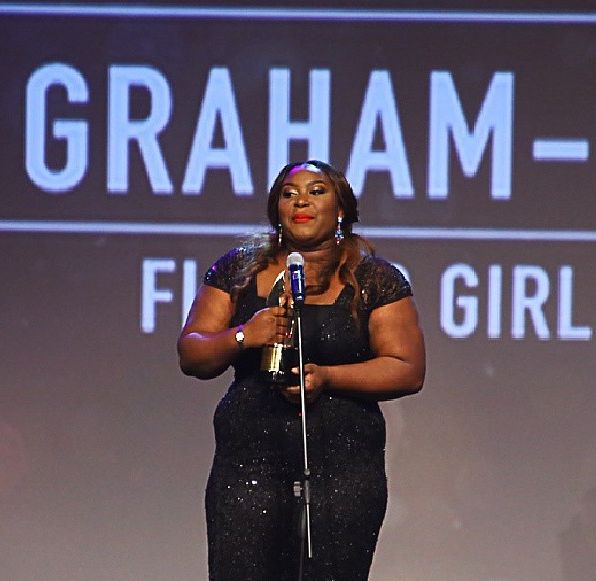 Best Supporting Actress
Valerie Kimani – Higher Learning
Jazymn Batchan – Still Standing
Liz Ameye – Living Funeral
Lance Handabile – Love Games
Tamara Eteimo – Desperate House Girls
Bikiya Graham-Douglas – Flower Girl  ***WINNER***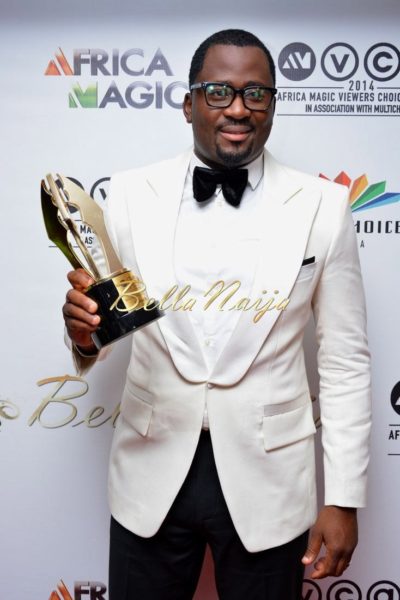 Best Supporting Actor
David Mulwa – Higher Learning
Ian Mbugua – House of Lungula
Desmond Elliot – Finding Mercy  ***WINNER***
Bimbo Manuel – Torn
Chris Attoh – Flower Girl
Best Actress in a Comedy
Funke Akndele – The Fighter
Funke Akndele – The Hero
Funke Akndele – Return of Sheri Koko  ***WINNER***
Mary Ogbonna – Clinic Matters
Jackie Appiah – Cheaters
Yvonne Okoro – Contract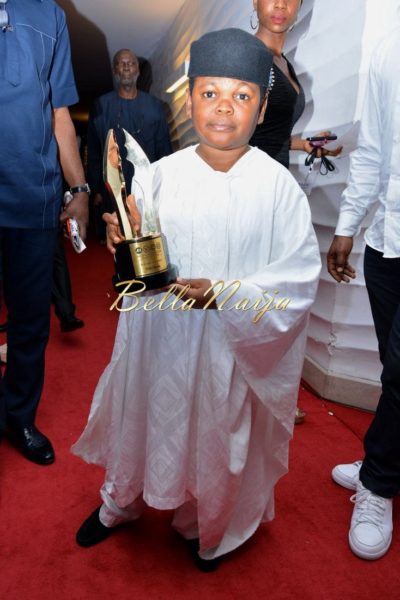 Best Actor in a Comedy
Hlomla Dandala – Contract
John Okafor – Return of Sheri Koko
Osita Iheme – The Hero  ***WINNER***
Osita Iheme – The Fighter
Chinedu Ikedieze – The Hero
Best Television Series Comedy/Drama
Grace Kahaki Munthali – Prem Episode 2
Fred Phiri – Love Games Episode 6  ***WINNER***
John Riber – Siri Ya Mtungi
Paul Igwe – The Benjamins
Benson Akindeju – Nowhere to be Found
Best Short Film
Vincent Moloi – Berea
Amarachukwu Onoh – Mother Tongue
Amil Shivji – Shoeshine
Walter "Waltbanger" Taylaur – The Wages  ***WINNER***
Enuma Chigbo – The Deadwood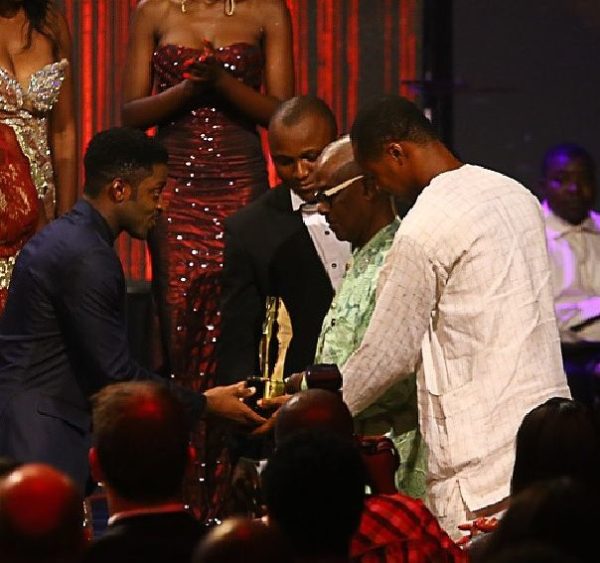 Best Documentary
Dr Gilbert Chigbo (Narrator) – The Deadwood  ***WINNER***
Sonia Maingi – Tumanka Goes to School
Peter Murimi – Matatu: My Life, My Art
Peter Murimi- Guardians of the Wild
David Campbell – Shamba Shape Up
Best Indigenous Language Movie/Series (Swahili)
Edwin Maina Kariuki – Nairobi Half Life
Jordan Riber – Siri Ya Mtungi
Ann Hamberger – Nina
Njoki Muhoho – Mama Duka  ***WINNER***
Musa Venerable Mziba, Vagabond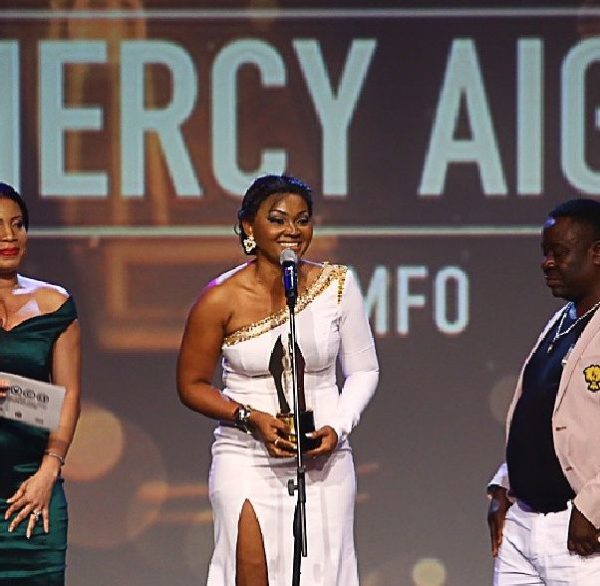 Best Indigenous Language Movie/Series (Yoruba)
Afeez Eniola – Arinnakore
Mercy Aigbe – Komfo  ***WINNER***
Abdulrasaq Abdullahi – Edidi
Olatunji Akeem Balogun – Aye Kooto
Olatunji Akeem Balogun – Mufu Olosa Oloko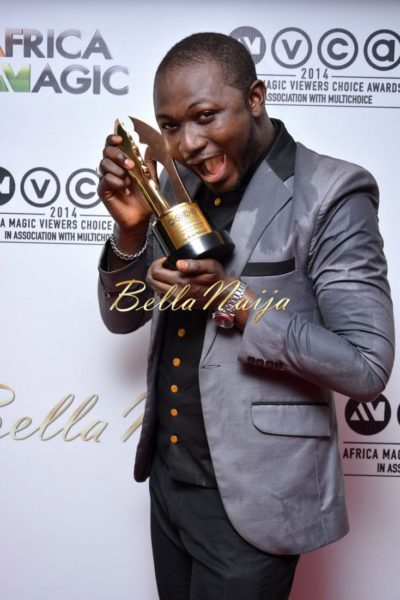 Best Indigenous Language Movie/Series (Hausa)
Yasin Auwal, Umar K, Mazugal – Wana Gari 1& 2
Hafizu Bello – Bakin Kishi
Abba Muko Yakassai – Habib  ***WINNER***
Nasir Sa'ad Gwangwazo – Runan Jakara
Mikail I. Bin Hassan – Kurman Gari
Best Online Video
Stacy McDermott & Neville Ossai – Jungle Jewel: The Short Film
Mary Kaiyare – Deceit
Stanlee Ohikhuare – Kpian's Premonition
Dorothy Ghettuba, Oyunga Pala – Next Big Host
Amarachukwu Onoh – Mother Tongue  ***WINNER***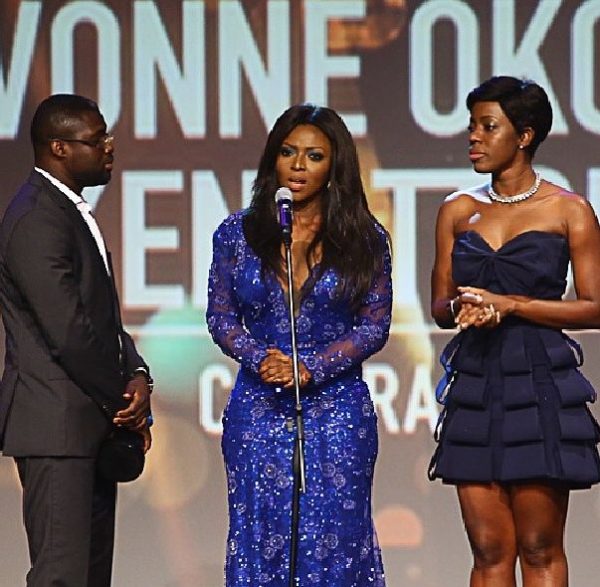 Best Writer (Drama)
Shirley Frimpong-Manso & Hertey Owusu – Contract  ***WINNER***
Patrick Yaadar & Andy Boyo – Off The Hook
Akpor Kagho – Living Funeral
Fatima Jabbe – Battered
Pascal Amanfo – Single & Married
Best Writer (Comedy)
Jigi Bello – Flower Girl  ***WINNER***
Jahmal Holland – Still Standing
Ohis Udofia – Kuti's Career Palace
Patrick Onyeka – The Place
Seun Arowojolu – Squatterz
Best Cinematographer
James Michael Costello – Last Flight to Abuja
Christian Almesberger – Nairobi Half Life  ***WINNER***
Idhebor Kagho – Living Funeral
Imoh Umoren – Have a Nice Day
Themba Masondo – Taxi Ride
Best Art Director
Barbara Minishi – Nairobi Half Life ***WINNER***
Ken Attoh & Shirley Frimpong-Manso – Contract
Shirley Frimpong-Manso – Apples Miniseries Part 1&2
Kyle Quint – Siri Ya Mtungi
Frank Rajah Arase – The Piece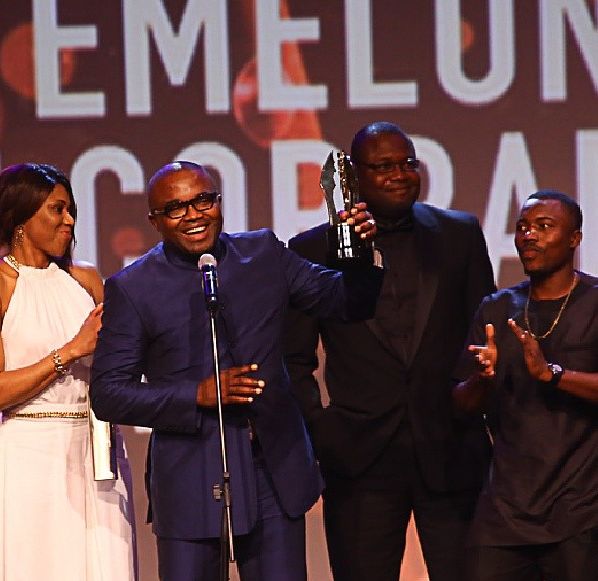 Best Sound Editor
Sola Awoponle – Ilari
Obi Emelonye & Luke Corradine – Last Flight to Abuja  ***WINNER***
Jordan Riber – Siri Ya Mtungi
Carl Raccah – Journey to Self
Maurice Kings – Murder at Prime Suites
Paul Apel – Blue Flames
Best Video Editor
Ben Nugent & Obi Emelonye – Last Flight to Abuja
Austin Faani Ikechukwu – Battle for Wealth
Shirley Frimpong-Manso – Contract  ***WINNER***
Chucks Madu Success – Oga On Top
Jack Esterhuizen – Love Games Episode 25
Best Lightning Designer
Don Izuchukwu – Brother's Keeper
Godwin Daniel – Living Funeral
Ifeoluwa Balogun – The Benjamins
Mohammed Zain – Nairobi Half Life  ***WINNER***
Eric Aghimien – A Mile from Home
Best Costume Designer
Adeola Ramonu – Adebola Omo Oba
Doreen Estazia Noni – Siri Ya Mtungi
Catherine Kibugi – Sumu La Penzi Episode 5
Ruth Ndulu Maingi – Lies That Bind Episode 2 Season 2
Chiemela Nwagboso – The Kingdom  ***WINNER***
Best Make-up Artist
Elayne Okaya – Nairobi Half Life  ***WINNER***
Olabimpe Cole – Lekki Wives
Alex Gakumo – Sumu La Penzi Episode 1 Season 1
Michael Wawuyo – The Felistas Fable
Rehema Samo – Siri Ya Mtungi
Israel Moses – A Wish
Rosemary Obika, Redemption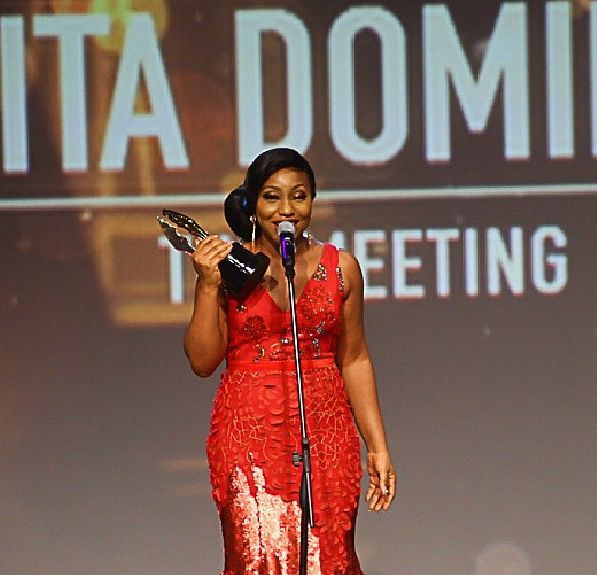 New Era Award Movie – Rita Dominic – The Meeting
Trailblazer Award – Michelle Bello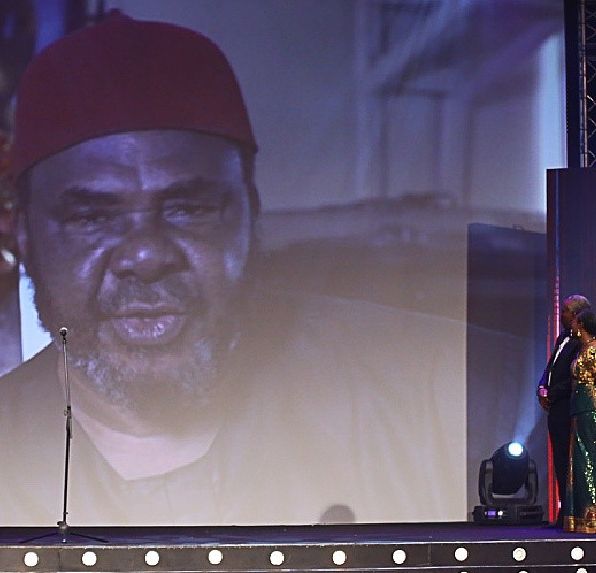 Industry Merit Award – Pete Edochie
We asked you to predict – See if you got it right – HERE