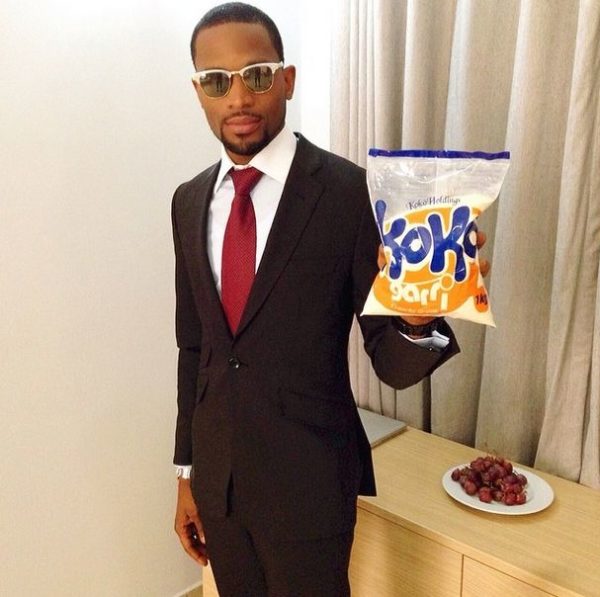 Be honest, a lot of you laughed yesterday when BellaNaija told you that music superstar D'banj launched his first product "Koko Garri" from his Koko Holdings Company.
"Koko Garri ko, Koko Garri ni" said Ivy via BN Music Twitter, "Other than the packaging, what is special about this Garri ?." said Concerned Boyfriend, while commenting on the post – click here to read
Nollywood producer and director Charles Novia who recently wrote about how the Nigerian youth need to focus on the agriculture system when he wrote about the tragic Nigeria Immigration Service Recruitment stampede, reveals it is a step in the right direction.
Novia says he has always been an advocate for a paradigm shift in the areas of job creation, most importantly agriculture.
He concluded by stating "D'banj is selling a brand and spreading a message. He is asking your young people to think out of the box. To see the Koko Garri initiative as a laughable project means those narrow minded people are as dense as the Kukuruku Forests in the Savannah. Forget about the guy promoting the message for a bit and focus on the message. It is time to embrace farming.
I support that move. And for the records, I don't know D'Banj. Neither am I an agent of the Agricultural Ministry and this is no PR stunt. I just BELIEVE in productivity and Agriculture is one of such areas I hold dear."