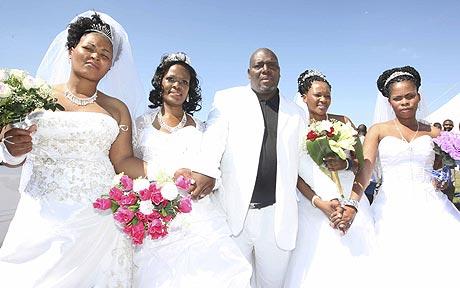 Parliament of Kenya recently amended its marriage bill.
The new bill yet to be signed into law, bans marriage for those under 18, bans bride price payments and states women are entitled to 30% of matrimonial property.
Polygamy is to be legalized. This allows men to marry more wives without consulting other spouses. According to BBC, the law is meant to bring civil law, where some cultures allow multiple partners.
Male legislators of the parliamentary voted to amend the bill to allow men take as many wives as they like without consulting their existing spouses. First wives are supposed to be notified traditionally.
Outnumbered by their male counterparts, a good number of females walked out in disgust over the matter.
The bill has been passed on to President Uhuru Kenyatta to be signed.
Samuel Chepkong'a, who proposed the amendment was quoted saying by Kenya's Capital Website that "When you marry an African woman, she must know the second one is on the way and a third wife… this is Africa."
BellaNaijarians, what's your take?