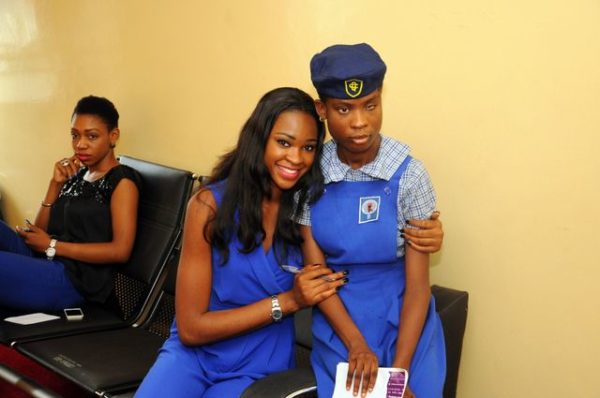 The International Women's Day, a day that highlights the importance of women in a society by celebrating them,  was held worldwide on Saturday 8th March 2014.
Miss Nigeria 2013 Ezinne Akudo chose to commemorate the celebration at Queens College Lagos. At the event she addressed the issues that affects the girl child today; speaking on dreams, basic etiquette and abiding by the governing policy.
There were over 6000 students as well as the administrative and academic staff in attendance for the talk. Ezinne was thanked by the principal of the school Osime, E.M, who gave a closing speech.
View photos from the event