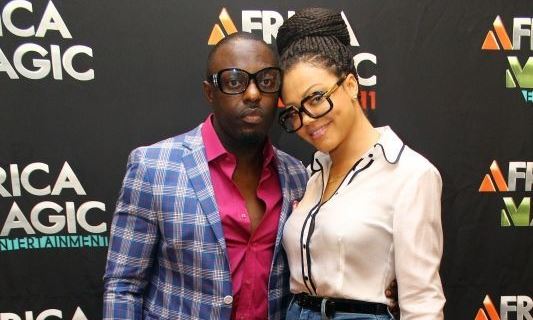 Are they really engaged or it was just for the cameras?
We were all super-duper excited when we saw the latest episode of Jim Iyke Unscripted; Nollywood superstar Jim Iyke proposed to his best friend and confidant Ghanaian actress Nadia Buari.
It all went down in Rome, with Jim hiring a mariachi band and giving her a six carat diamond ring. If you missed the story, click here
But unfortunately, it seems the pair won't be walking down the aisle anytime soon.
Jim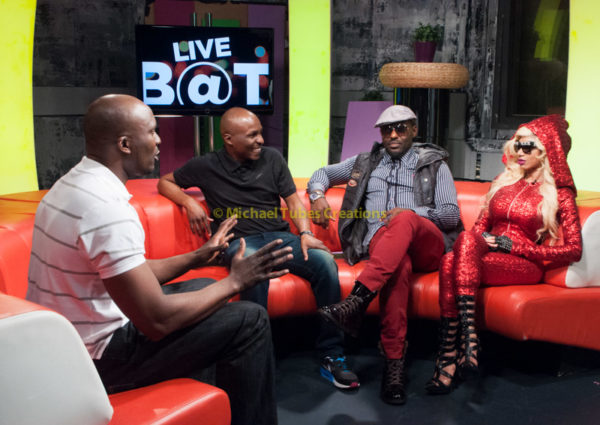 Jim who is currently in the UK to promote his reality TV show, was invited to sit on the famous red couch at Vox Africa's "Live @ Battersea" hit show.
He discussed his reality show as well as his longevity in the Nigerian entertainment industry. A fan later called in on the show to find out the real scoop about his engagement.
Jim remained coy, and gave a political answer. He replied that it was a personal matter and that he doesn't discuss personal matters in public forums; if they should meet in person, he will answer honestly.
He doesn't discuss personal matters? I mean he has a reality TV show, which opens the front gate to questions about everything about him.
Shouldn't he be excited if he indeed proposed?
Nadia
A few hours ago, Nadia took to Twitter to share some very questioning tweets. We all expected her to confirm the story after it aired on TV but that wasn't the case.
All concerns & congrats well received & appreciated. BUT let's b reminded that how we see thins or how thins appear to b always never tell..

— Nadia Buari (@B5sNadiaBuari) March 21, 2014
…the whole story. Prevailing reality is quite different now from any reality display…!

— Nadia Buari (@B5sNadiaBuari) March 21, 2014
BellaNaijarians, what's your take? Do you think it was just for the cameras?