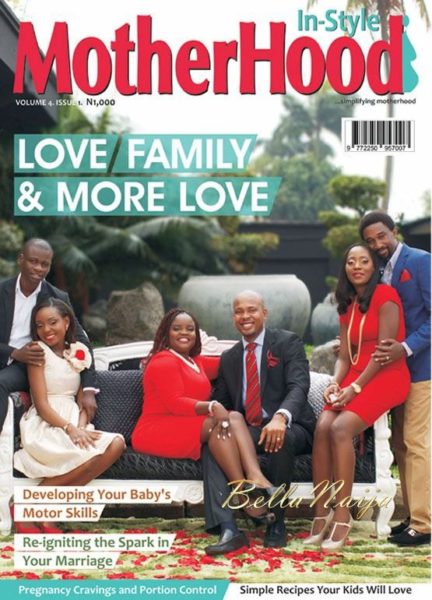 "Love, family and more", three unique Nigerian couples cover the March 2014 Issue of Motherhood In-Style Magazine.
In the new issue, they all give an exciting peek into their relationships, what keeps the spark constantly on, their children, and how to reconcile rifts.
As always the magazine is packed with features that will definitely keep any mom-to-be and mother updated with the latest on fashion, foods, nannies and more.
Omoni Oboli's husband Nnamdi Oboli who is also a regular columnist writes on Adultery, Cheating and Divorce.
Be sure to pick up the new issue for all the details.