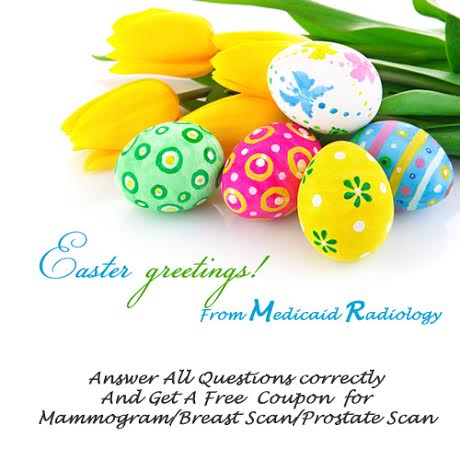 Medicaid in collaboration with BellaNaija is giving resident of Abuja the opportunity to get access to screening tests including Mammograms, Pap Smears, Prostate Scans and more with the Medicaid Easter Competition.
With the competition, you can get screening like 2D, 4D Ultrasound Scan, Obstetrics and Pelvic to Transvaginal, Abdominal and Doppler.
What do you have to do? Simply answer these questions below and send your answers to hamanabo@medicaidradiology.com. The first 10 to send in the correct answers win!
Questions
1. What is a Mammogram?
2. Mention 2 causes of Breast Cancer
3. What is HPV?
4. How can HPV be prevented, detected and possibly treated?
5. What are the ribbon colours of Breast and Cervical Cancer?
6.Mention 2 ways Cancer can be avoided
7. Mention 2 preventive measures that can be taken to avoid Cervical Cancer
8. Where is Medicaid located?
9. List 10 other tests run in Medicaid Radio-Diagnostics
10. Mention 5 events Medicaid has organised/participated in
Hint: Check the website: www.medicaidradiology.com
Don't forget to send your answers to hamanabo@medicaidradiology.com.
This competition is only for residents of Abuja.
_________________________________________________________________________
Sponsored Content