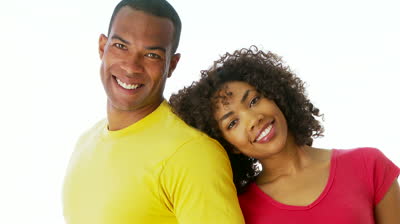 Aunty Bella is our agony aunt column on BellaNaija. We launched this column in the early days of BN and periodically feature issues sent in by BN readers. We hope the BN family can offer insightful advice as well.
***
Good morning,
I just read Isio's phone check two days ago not knowing it was going to happen to me so soon. I am a 33 year old married lady living in the UK. I love my husband so much and he says the same and we are happily married. It's all laughter and happiness and we hardly fight or have any issues and do most things together. We married a little over two years ago and I had to relocate from Nigeria. My parents had a very horrible marriage and this made me give my marriage my all with my mantra being that I must be happy at all costs.
I have sacrificed a lot for my husband and I keep bending over backwards for him all the time in all areas you can think of financially and everything. To the main gist.I was applying for a job for him yesterday and I needed to send the application from his mail box and I woke him up to sign on for me. He did and went back to bed and after sending the application I went to his inbox and stumbled on a chat between him and his ex that he had saved in his email.
They broke up before we met and when they tried to mend fences he discovered she was pregnant for someone else and she said if he really loves he would accept her with the pregnancy and he said no and we met about a year after and dated for a year plus and got married. It goes this way they started by exchanging pleasantries and continued thus
Ex: How are u
Ex: How is your sister
Hubby: Fine thanks
Hubby: She is fine
Ex: She don marry
Hubby: Yes
Ex: Really
Ex: Who
Hubby: She had a baby recently
Ex: Really
Hubby: Last month
Ex: Good news
Hubby: Her school mate
Ex : Where does she live
Hubby: From oceanography
Ex:  Really
Hubby: Hendon
Ex: The same Place
Hubby: No
Ex: K
Hubby: Different place but still Hendon
Ex: Ok What about u
Hubby: How?
Ex: I miss u
Hubby: Ahh
Ex: Lol
Hubby: I missed you too
Ex: U should have married me
Hubby: Yes you didn't stay with me
Ex: I did I really loved u then
Hubby : Me too
Ex: But did not understand you . U just changed
Ex: Where do u live
Hubby: But we allowed external forces to come between us
Ex: I know
Hubby: How did you not understand me
Ex: Now am married don't love my husband
Ex: Lol
Hubby: ?
Ex: Lol
Hubby: I m so sorry
Ex: It's ok
Ex: I wanted then,When I had my baby,But u did not want me anymore,Where do u live,I loved you with all my heart
Ex: Where do u live
Hubby: It was hard for me then
Ex: Why, Do you still want me now
Ex: Lol
Hubby: Still had feelings for you but things had changed
Ex: Really how
Hubby: Wish I could change the hands of time, I m married now
Ex: Me too,Really,Lol,U joking,Who
Ex: When
Hubby: School mate from Unilorin
Ex: Really,Congratulation
Hubby: Oh thanks
Ex: Do u love her, Send me her picture
Hubby: After some time after we broke up my friend said I couldn't remain that way and I was really hurt after you left & missed you so much
Ex: Broke up from who
Ex: Really
Ex: I never left u left me
Ex: Who broke up with me
Hubby: it was then I really knew how much I loved you but you were pregnant
Ex: Really
Hubby: I didn't leave you
Hubby: You just decided to shi mi Le
Ex: I still love u
Ex: Lol
Ex: No way u did
Hubby: So it was that our mutual friend that introduced us from unilorin
Hubby: she was even in Nigeria then
Hubby: & you know before person knows it family etc start putting pressure on one say go marry etc
Hubby: I know my family were not good to you
Hubby: Most especially my sister that you even knew
Hubby: So I don't entirely blame you for your actions back then
Hubby: Are you still there?
That was how the conversation ended. I feel so shocked and betrayed and cried my eyes out yesterday and am still so disappointed that he could be telling an ex that they were supposed to marry each other and wish he could turn back the hands of the clock.
I feel so hurt that I wish I could lash out in a way that would really hurt him. This is someone that I practically do everything for. I couldn't even continue the other job applications yesterday I had to shut down the computer after sending the first one.
I feel like confronting him but he has some issues at work at the moment and I am waiting till Monday after he faces the panel to confront him. This is someone that I cannot even list the kind of value I brought to his life and he knows too and he's there wishing he could turn back the hands of the clock. We are about buying a property and I will tell him I'm not interested anymore and we should just do things solo since he can turn back the hands of the clock anytime. I am just babbling as I'm still in shock and do not really know what to say anymore.
Please can you tell me maybe I am the one over reacting and reading more meanings than intended into the chat by asking BN readers what they feel.
Photo Credit: footage.shutterstock.com