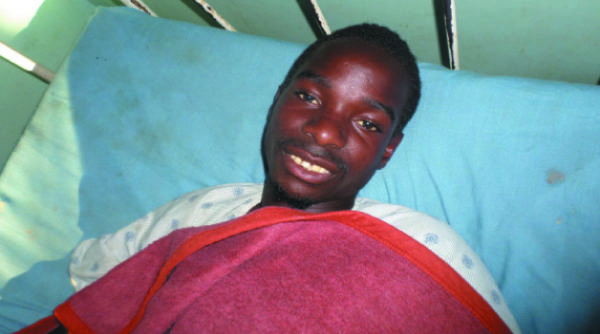 This is so bizarre.
Chamangeni Zulu, a man from Malawi, allowed a Hyena to eat his genitals and three toes on his left foot, because a witch doctor advised that sacrificing his body parts would make him rich, Daily Mail reports.
Following this advice, Zulu took off his clothes and went into a Zambian bush last week Monday. He was subsequently attacked by a hyena and lost his toes and genitals. Afterwards, he was hospitalised at Chipata General Hospital in Zambia.
'Even if I have lost some important parts of my body, I still want to get rich,' he said.
Photo Credit: Times of Zambia