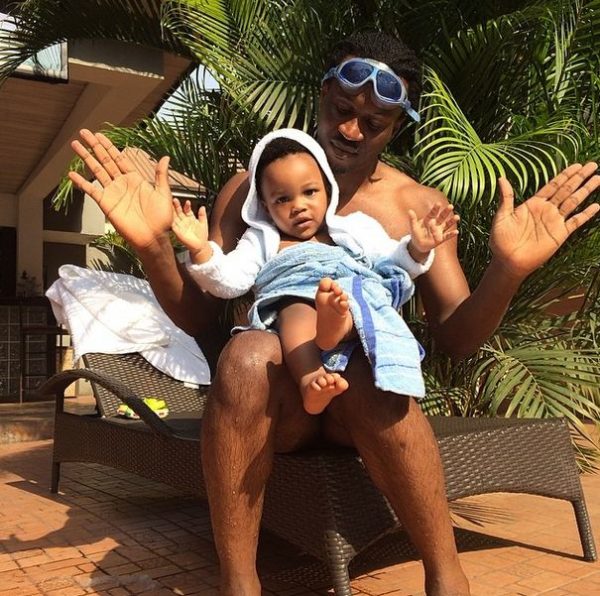 We don't know what city you are in but Lagos was extremely hot today.
And what better way to cool the bod, than by taking a dip in the swimming pool. See stars sharing their pool side moments.
Paul and Anita Okoye have kept a low profile since their romantic traditional wedding in March. (view all the fabulousness)
The pair made a splashing social media debut via Instagram with their son Andre. The adorable family shared photos of their fun time in the pool.
Just after showing off his bold tattoo a few hours ago, Flavour shared this pic of himself and a pal.
Credits: Instagram