We cannot get enough of Chidimma Umeh!
ThatIgboChick is back with another makeup tutorial and it is all about the classic red. She has created a stunning makeup look featuring a fabulous red lip and underplayed dusty brown eyelids.
We love the look and are sure you will too. Find out how she got the look below.
Products Used
Brows
MAC veluxe brow liner – Deep dark brunette
Mary Kay Brow pencil – Soft Black
MAC studio finish concealer – Nw45
Eyes
MAC paint – bamboom
NYX Jumbo pencil – Milk
Color from the Sephora color anthology palette – Lid & crease
Sephora Color Anthology Palette highlight & outer V
MAC feline eye kohl – (waterline)
Black Up pen liner – FEL 01(liner)
YSL babydoll Mascara
MAC – No 35 lashes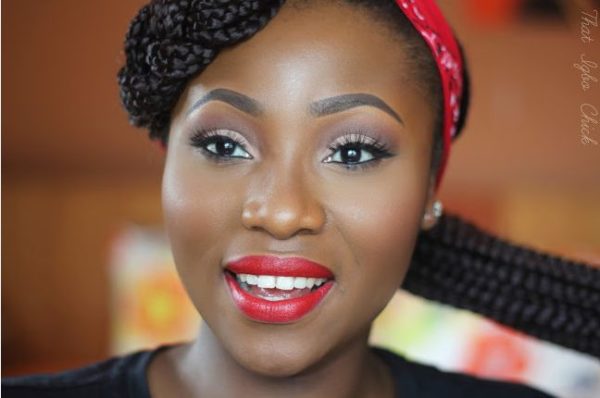 Face
Black Up mattifying liquid foundation – 09
L.A Girl pro conceal- Toffe (highlight)
Ben nye banana powder
Black Up two way cake – TW 11
Cover girl queen collection bronzer – ebony bronze (contour)
Cheeks
Sleek Blush -Scandalous
Lips
MAC Lip pencil – Cherry
MAC Lipstick – Russian Red
Watch

Photo & Video Credit: ThatIgboChick.com