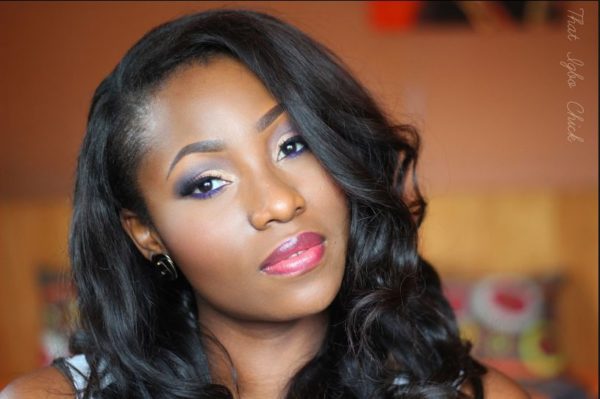 Hey beautiful people! It's time for one of our favourite Beauty features of BN Beauty – Get This Look.
Created by Chidimma Umeh of ThatIgboChick, we have this beautiful makeup tutorial just for you. This gorgeous look is soft, feminine and girly perfect for a date night out with the boo.
It features a deep purple crease, light purple & gold lid and tear duct, a softly highlighted face and a light pink lip. And we are loving her soft side swept curls.
Enjoy.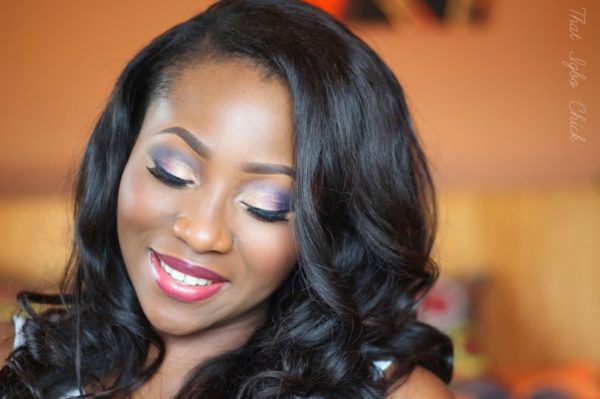 From learning how to re-create this look to getting inspiration from it, check out the products that she used in creating the "The Colour Purple" Makeup look.
Products Used
Brows
Mac veluxe brow liner – Deep dark brunette
Mary Kay Brow pencil – Soft Black
Mac studio finish concealer – Nw45
Eyes
Mac paint – bamboom
NYX Jumbo pencil – Milk
Mary Kay eyeshadow- Iris
Mac Eyeshadow- woodwinked (Lid)
Sheer Purple with gold undertones – Coastal scents 88 color palette (Lid)
Mary Kay eyeshadow – Sweet Plum (Lid)
Dark Purple – the Coastal scents 88 color palette (crease)
Purple pencil Liner – physicians formular (Lower lash line and water line)
Mac eyeshadow – rice paper & bamboo (highlight)
Mac fluid line – black track (liner)
YSL babydoll Mascara
Red cherry #43- lashes
Face
Black Up creme to powder foundation – FC 11
Mac studio finish concealer Nw40- highlight
Ben Nye banana powder
Black Up two way cake – TW 11
Cover girl queen collection bronzer – ebony bronze (contour)
Sleek – Flushed
Lips
House of Tara Lip Pencil – Osomote
Mary Kay Lip gloss – Berry sparkle
Watch

Video & Photo Credit: Youtube.com/user/thatigbochick | ThatIgboChick.com