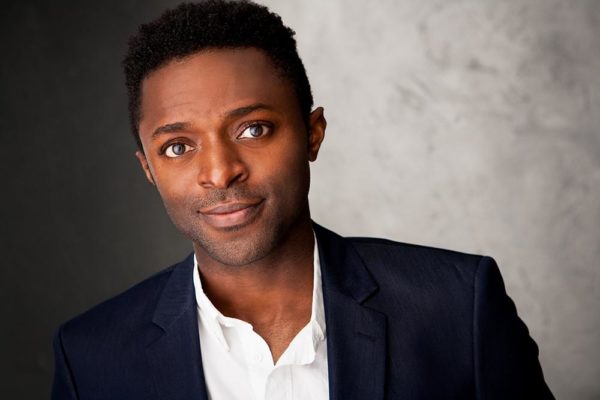 Move Back to Nigeria is a series on BellaNaija which aims to encourage young and not-so-young professionals in the diaspora who are trying to make the decision of whether to move back to Nigeria. In collaboration with the brilliant team at MoveBackToNigeria.com, we hope to bring you a weekly interview with individuals who have successfully made the leap, considering the leap, as well as those who have tried it and realized it is not for them.
MoveBacktoNigeria.com's mission is to showcase stories of Nigerians abroad who have moved back home and are taking giant strides, often against all odds and to serve as inspiration to others. This, however does not preclude us from sharing stories of the people who have moved back and are facing various challenges.

This week, our interview subject is a 'New Kid On The Block' in the Nigerian entertainment industry. In this lighthearted chat, Ozzy Agu tells us all about his journey so far. We hope you enjoy reading it.
Thanks for speaking with us. Can you please introduce yourself and tell us what you do?
My name is Ozzy Agu. I am an actor and also a TV presenter, currently presenting on a TV show called 53 extra, a lifestyle magazine TV show on MNET Africa,
When and why did you leave Nigeria?
I left a while ago in 2001, to go to school in the US. I went to Mercer University in Macon, Georgia and I graduated with a Bachelor's Degree in Business Administration. While I was in school, due to my natural curiosity, I tried a lot of things before I settled on business. I did pre-med, pre-law, some music, but my parents being the Nigerian parents they are, advised me have to have a solid first degree, so I compromised and settled for business administration.
And then, what came next for you after your first degree?
I joined the United States Peace Corps. This was what took me to Thailand to work in development; I got really interested in youth development, health, HIV/AIDS awareness training, and small business development. We helped villages with different projects, and my home village was in Lomsak, Phetchabun in the Isaan region.
Sounds interesting…How was the whole experience?
The experience was the best. I learned so much and grew as a person. It was probably the best time in my life. The beaches are beautiful; the people are very friendly and the foods are delicious. What else could one ask for? More importantly, the work was about affecting lives positively. It was during one of my youth development workshops that I realized that in teaching kids, they responded more when we acted out the lesson; it got into their bodies. When we dramatised what we were doing, they'd become fully engaged. Everybody got involved quickly and it came alive. Funny enough, when I was in the university, I had taken some drama classes and that proved useful. After that workshop, I kept thinking about drama and performance and then, towards the end of my service, I did some soul searching and decided I was going to go back to attend the American Academy of Dramatic Arts, New York to study drama. I got in and that was where everything started.
How did your parents feel about your switch to drama?
This is very interesting, the truth, though I am not proud of it, is I hid it from my dad for a very long time. I told my mum and she was supportive. She fought it for a while though but later succumbed. When I got around to telling my dad, he completely surprised me. There was silence. Then he said, "Son, you are your own man now. If that's what you want to do with your life, it's fine by me." World War III had been averted.
Did your career in the arts then take off immediately?
My dear, a career in the art never quite takes off. You work on your craft as best you can, till you find your voice. And then you work some more. I did the drama school and I finished. I did the classes, did the work and I got positive feedback. I wanted my teachers to point me in the right direction because I was still so new to the whole thing. They actually did and we did some plays around New York City, also some Off-broadway plays. I did Central Park summer stage plays.
As an actor you are always going for auditions, you get a lot of NOs but you still keep going. In retaliation, a couple of friends of mine and I started working on creating our own theatre company. It was going along great and we were putting up shows and were getting ready to be incorporated. But then family called. My parents encouraged me to come back and undergo my youth service. It got me thinking that with my development experience, I could come and make a positive contribution, so I agreed. I learnt an amazing skill set in Thailand and if I could do that there, I should be able to do much more in my own country. I came back, enrolled, and was posted to NYSC camp in Iyana Ipaja, Lagos State.
How was your NYSC experience?
I was a teacher. I taught at the Royal Arts Academy, a drama school in Surulere. I had met some 'drama people' who invited me to teach at their school. Naturally, I taught acting. The school was originally a production house but they started holding classes to train budding actors. Students who excel get cast in in-house productions.
And after NYSC, did you go back to NYC or something else kept you in the country?
Something else did. Like I previously mentioned, as an actor, you are always auditioning. I didn't know the Lagos scene but I was always asking around. I found out about the TV show, Tinsel and they decided to try me out. I did a screen test for them and they liked it, so I was cast as a character called Omar.
You seem to have an interesting repertoire of roles/ projects?
The trick is to find things you like, keep learning more about them and challenge yourself to improve. Africa Magic had this huge new campaign for a show called 53extra, and they were searching for a new presenter. The auditions were to hold at Eko hotel, and I didn't even know about it until I got the phone call from my mother and my sister who told me to get to the venue immediately. I was a little late but I made the audition. It was all very nerve-wracking but I did my bit. I didn't hear from them for a while, and then one day, I got a call back. I got the job and I have been doing that since January this year.
Congratulations! How have you found it?
It's been interesting, though the life of a TV presenter is very irregular because of the hours we work. Events might start at 10, 11 or even midnight, so you find yourself with your crew on site getting the feel for the event, shooting, and leaving by 3am. The next morning, there's a production meeting by 9- 10am. It's interesting though, as I get to cover a lot of events around Lagos.
And on a different note, how have you found life in Lagos and what has moving back home been like for you on a lifestyle basis?
Well, first of all, you have to get very organized, i.e if you want to be somewhere on the island by 7am you have to wake up by 4am, to beat that infamous 3rd Mainland Bridge traffic. There are over one hundred and seventy million people in Nigeria but sometimes I feel like half of them are in Lagos.
Plus, when I first came it was quite an adjustment because I think everyone could just look at me and tell immediately, 'oh, he is a JJC, let's shake him up small.' I do have some crazy stories about that time. I was just an easy mark but I'm wiser now. [laughs]
Otherwise, it's been great because of the kind of work I do, I get to meet a lot of people, and they have been very welcoming. Cast and crew members on the Tinsel set are wonderful. My fellow actors are top notch, very professional. Mr Victor Olaotan, Mrs Funmi Holder, Mrs Iretiola Doyle, Mrs Carol King, Gideon Okeke, Linda Ejiofor, and many more. They practically took me in. It was amazing. Even working on 53extra now, Eku Edewor and the gang are a great help.
That's reassuring! Moving on, have you had any specific challenges, if yes, what did you do to overcome them?
In surviving Lagos, you have to keep your head. It's a hustle and bustle kind of city with so much going on. Things are going to rattle you, even challenge you. Since coming back, I've noticed that the general perception is that 'returnees' are different, so your ideas may be seen as unconventional. Those ideas may not be unanimously well received, and that's all right. It's human nature. Keep your cool and keep on trucking,  because sometimes all you need is that one courageous person to believe in you. They might actually give you a chance to prove yourself. I think you will probably have greater success if you don't get pissed off and blow a fuse.
You have worked in some development programs, is that something you wish to continue with at some point?
Yes. It's a big part of who I am, I haven't quite figured out how I am going to serve to the youth of this country as I feel like I have so much to give but it's definitely on my mind.
Finally, do you have any tips for people who are considering moving back to Nigeria?
Give it time. Give yourself a time frame, and it should be a lengthy one that allows you acclimatize to the new surroundings. Time to learn. NYSC proved to be a blessing because it was a full year. A full year, to re-learn the mores, lifestyle, even the roads. For example, if you want to get to Surulere from Bariga in heavy traffic, there are shortcuts to put you back on Ikorodu road. I had to learn that from experience.
And be patient with yourself because it's not easy. Traffic can rob you of a whole day sometimes and if you accomplish one or two things on your to-do list, that's great success. Pat yourself on the back. Don't sweat the small stuff. Let it roll off your shoulder and be like that was it for today, we will try again tomorrow.
Many thanks for your time and best wishes moving forward.
For more on Ozzy Agu, check out his Facebook page 'like' the page to keep up with his latest developments and 'adventures'!
______________________________________________________________________________________________________
The  primary objective of MoveBackToNigeria.com is to connect Nigerian professionals with various opportunities in Nigeria, ranging from recruitment drives to information & support regarding relocation processes, financial & tax advice and much more. Move Back To Nigeria also features social interest topics such as what's on, where to live, how-to survival tips and so on. Consistently engaging with and featuring Nigerian professionals in weekly  interviews, Move Back To Nigeria regularly publishes social interest articles relevant to the general public. Everyone is welcome to their online discussions & fora and you are invited to air your views & suggestions on the topical and trending matters section. For more information and further inquiries, please contact titi.owoyemi@movebacktonigeria.com.