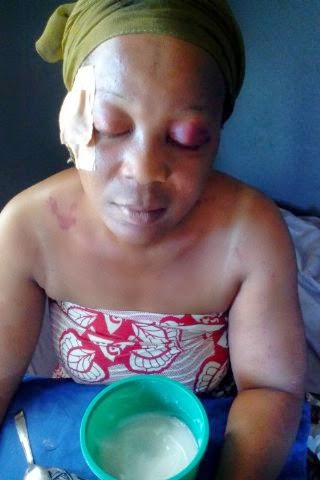 Ogun State APC Chieftain, Bashorun Bayo Awosanya, allegedly gave his wife a brutal beating, leaving her with near fatal injuries.
The incident reportedly occurred at their residence in Sagamu on Easter Sunday, April 20th at 8pm, after a heated argument. It was the timely intervention from their security guard that allegedly saved the life of Awosanya's wife.
She is currently receiving treatment at a Sagamu hospital.
The pictures of the battered woman are extremely graphic. Her face is covered with blood, and some parts of her body are shown with gruesome wounds. The photos also reveal that almost half of the hair on her head was ripped out from the roots.
Due to the graphic nature of the images, we have chosen not to post them. But if you would like to view a few of them, click HERE, HERE, and HERE.
 Photo Credit: dailypost.ng