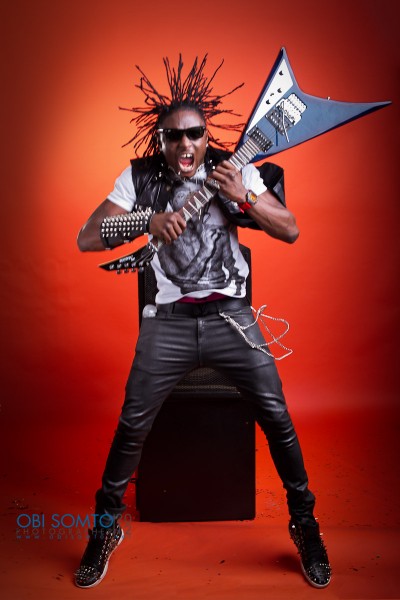 This is not a good look for Terry G.
The Nigerian music star allegedly fought with a staff at a hotel – The Treasures Exclusive Garden, in Iju, Lagos.
According to reports by the PM News, the incident occurred on Wednesday 23rd April 2014.
Terry G and his entourage reportedly arrived at the scene around 6 PM. One of his friends jumped into the pool which required a fee to swim in.
"One of the hangout's attendants told the boy to come out of the pool but he refused. When he was dragged out, his colleagues reportedly reacted with violence. The ensuing fight saw Terry G raining blows on the hotel manager. His boys started beating the security guards, while Terry G himself slapped the hotel manager who was trying to calm him down…" stated PM News.
A reporter for TheNetNG visited the hotel, where a member of the staff confirmed the story.
But the music star is denying the reports. He released a statement on the incident.
"Right now, I am not happy at the reports circulating on social media. Yes I do crazy hit songs, yes I say I'm crazy, yes I act crazy in my videos, I do all that for the money. In my saying, it's better to be a mad man making money than a handsome nuisance. Why on earth at this point of my career will I be involved in such? I am not writing to convince anyone. Is it wrong for me to settle a misunderstanding between two parties without waking up in the morning to see such head-lies and (not headlines)? Will I at this point swim at a public hotel without paying?". he said.