The bombing that took place in Nyanya, Abuja this morning has so far claimed over 70 lives, and has left 124 injured (If you missed this story, click here).
As with any other similar emergency situation, hospitals typically encourage blood donations from the public for blood transfusions to help injured victims. However, one hospital in Abuja is reportedly denying blood donations from women.
According to social media activist Maryam Abubakar, Garki hospital in Abuja does not collect blood from women.
Check out her tweets below: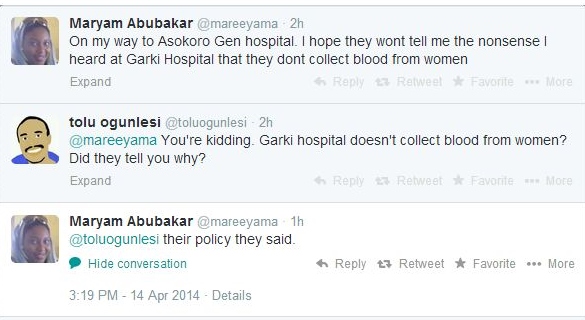 If this is true, it is quite unfortunate. Gender should not be a basis for refusal of blood donations, especially during such a critical period.
Photo Credit: AP