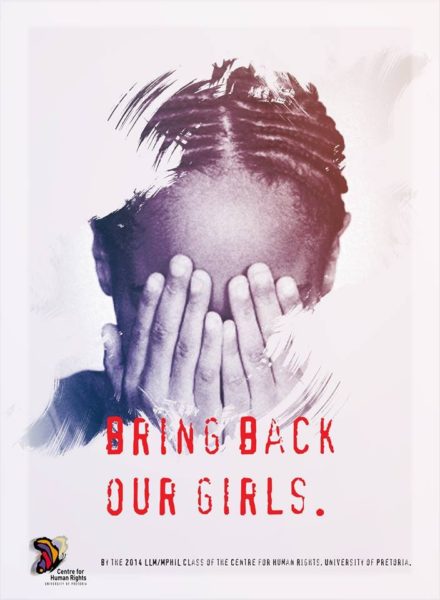 As the world joins Nigeria in the plea to find the missing girls from Chibok Secondary, we remain appreciative of all the support we have received.
Students of the Centre for Human Rights at the University of Pretoria have joined the campaign – #BringBackOurGirls.
Read the press release here:
"The inspiration for this project was drawn from the joint concern expressed by other Africans in the LLM/MPHIL programme at the Centre for Human Rights University of Pretoria concerning the situation of the abducted girls in Nigeria. We decided to add our voice with the hope that it will mean something to the government of Nigeria. For these African students, injustice in Nigeria is an injustice for the rest of Africa and the world. "
The corresponding art work was created by Okang Ashiwel.