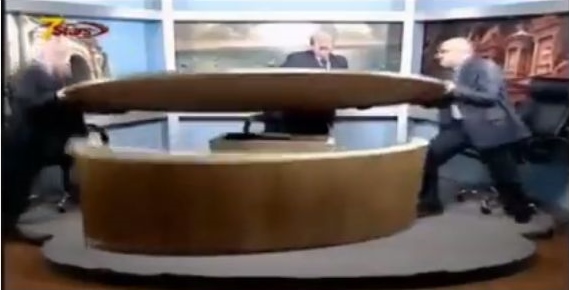 Round 1 – FIGHT!
A TV debate between two senior Jordanian journalists escalated into an on-air fight Tuesday, as each expressed conflicting opinions about the Syrian crisis, The Independent  reports.
The two battling journalists, Shaker al-Jawhary (head of the Electronic Media Association in Jordan) and Sharif al-Jaiousy (editor-in-chief at a popular news website) fought during TV program,  "Bayn Etijihayn" (Between Two Ways) on Jordanian TV channel 7.
The fight was reportedly incited by Al-Jaiousy's support for Syrian president, Bashar al-Assad.
Watch the fight here:
WOW!!!
Video/Photo Credit: The Independent