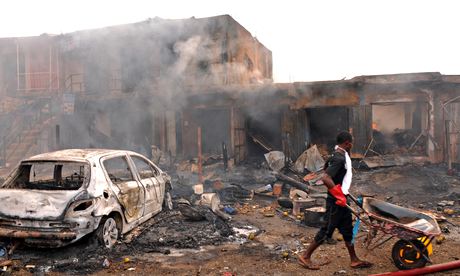 One of the suspects responsible for the May 20th Jos bombings that killed 118 people has allegedly been arrested.
 Chris Olukolade, Director of Defence Information, made this announcement today at a news conference in Abuja.
"A number of persons, who are planning to continue the bombing spree, have also been arrested.
But as a mark of vigilance of the security agencies, as well as the citizens who are giving useful information, the bomb planners were apprehended.
Troops have continued to raid locations and in the course of which, a number of arrests have been made in places like Kachia in Kaduna State and Zamfara," he said. 
Photo Credit: The Guardian UK