All hail Princess Tolu!
Her royal bridal shower was elegant and fun – a perfect send off for her single life.
The event planner Pearls360 Upscale Events shares the theme and inspiration with us! –
"The theme was inspired by the bride, Princess Tolulope Kara, getting married to a London man – she's as proper as the Queen of London herself. Prior to the shower, kings' guards were ordered to deliver personalized invitation boxes that contained fascinator hats, which were worn by all guests at the bridal shower.

The bridesmaids wore a vibrant color of their choice, while the guests were dressed in all white. It was a perfect and fun-filled evening of naughty and interactive games, delectable food and flavorful cocktails, and a special surprise for the bride to be at the end. The guests were also pampered by the valet parking attendants upon arrival, and were ushered to enjoy the exclusive cocktail hour before the princess arrived.

The "Royal Love Castle" begins…."
For previous BN Bridal Shower features click here!
Enjoy & be inspired!
***
~ Photography: Dotun Ayodeji
The Invitations!
The Customized Valet Ticket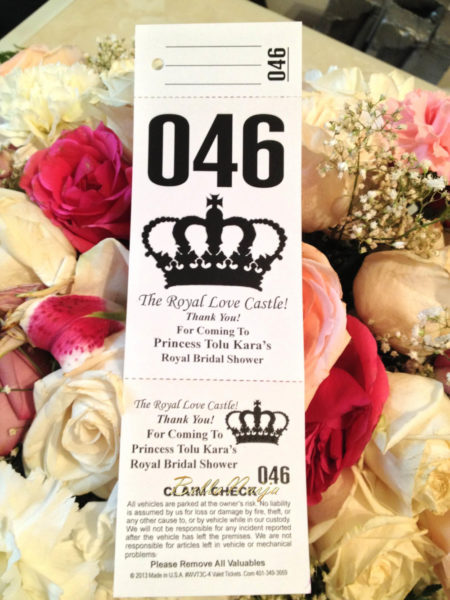 Guests Arriving
Cocktail Time!
The 'princess' & her lovely mom!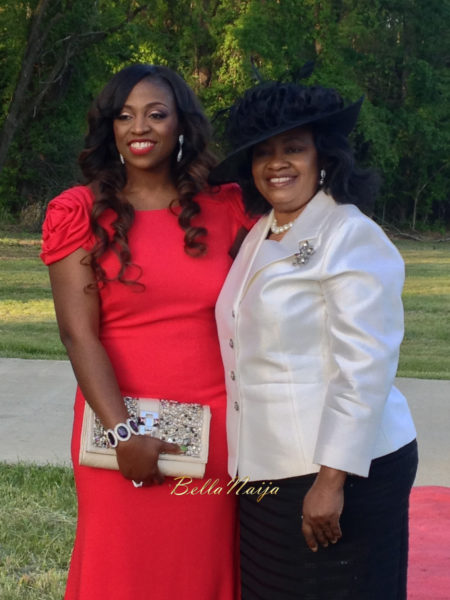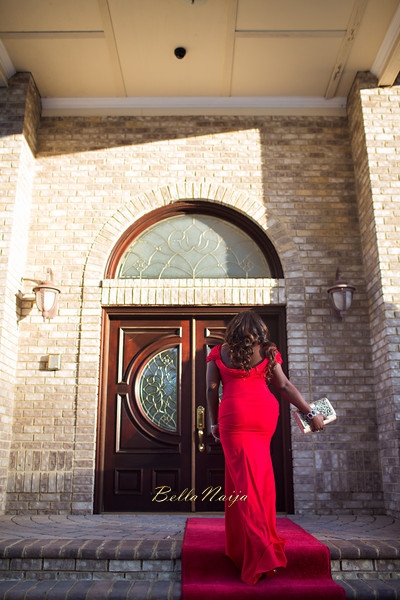 Event Coordinator and Decorations: Pearls360 Upscale Events | Instagram: @pearls360
Photographer: Dotun Ayodeji | Instagram: @dotunayodeji
Cake: Diwura Ayodeji | Instagram: @mon_delice
________________________________________________________________________________
We love weddings as much as you do – get in touch for inquiries, inspiration & more!