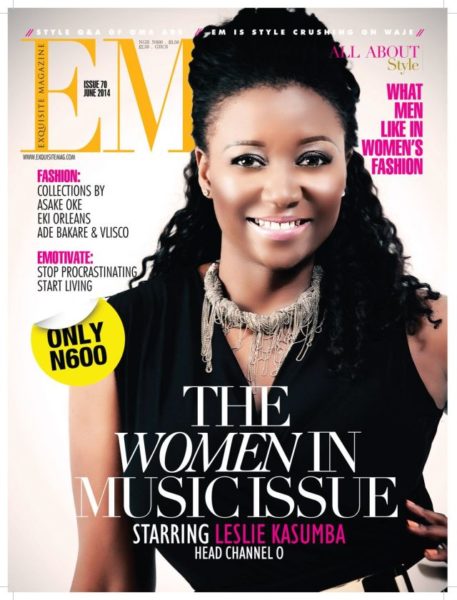 Exquisite Magazine presents its June 2014 edition with Leslie Kasumba – the head of Channel O, on the cover.
Tagged the "Women in Music" Issue, Waje, Victoria Kimani, Lola Rae, Chidinma and Emma Nyra, are all featured.
There are also must read features including Glitz, Must Haves, Style on Budgets and Season Trends, in this issue. A new addition is Grub Talk with Toyin.
Cover Credit
Photography: Reze Bonna
Make-up: Nomsa Madida