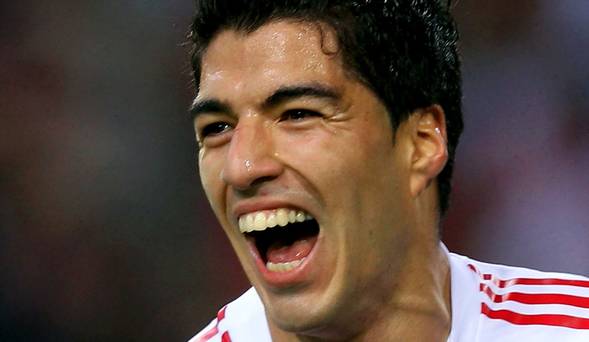 Oh Luis.
Although he is currently ranked as one of the five best players in the world, Luiz Suarez' infamous penchant for biting people has earned him a reputation as one of sport's biggest villains.
He reportedly bit Giorgio Chiellini, a player from the Italian team during Tuesday's Uruguay vs. Italy World Cup match, The Telegraph reports.
Chiellini  was reportedly left with visible teeth marks on his left shoulder after clashing with Suárez in the 79th minute of the game, which Uruguay won 1-0.
FIFA has opened an investigation into the case  and has given Suarez and the Uruguayan Football Association until 5 p.m. Brazilian time "to provide their position and any documentary evidence they deem relevant to the disciplinary proceedings," CNN reports.
This is the third time in five years that Suarez has bitten an opponent, according to Business Insider.
He has been suspended twice in the past for this offence. The first time was while playing with Ajax in Holland in 2010. He was suspended for 7 games for biting PSV's  Eindhoven's Otman Bakkal on the shoulder. The second instance was in 2013, when he was suspended for ten games after biting Chelsea's Branislov Ivanovic on the arm.
Photo Credit: www.belfasttelegraph.co.uk/Reuters