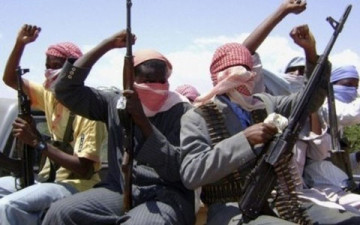 Boko Haram attacked two villages near Chibok in Borno State yesterday morning, leaving scores dead and many injured.
The heavily-armed terrorists who were 20 in number, were reportedly dressed in army uniforms. They stormed Koronginim and Ntsiha villages, conveyed by two vehicles painted in "army colours," Punch reports.
In an attack that lasted for about five hours, the insurgents reportedly razed the villages as well as livestock, and shot at residents sporadically.
Many of the injured people  are now on admission at  Chibok General Hospital.