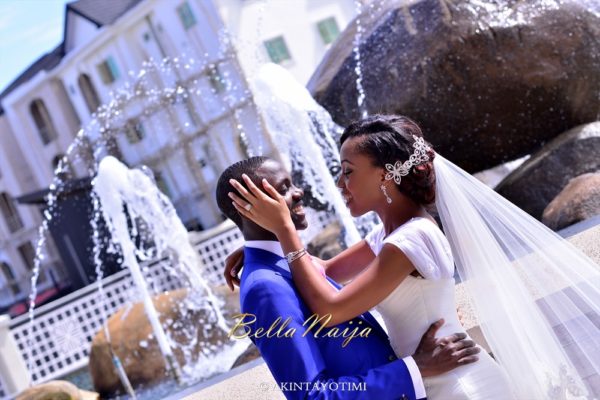 Happy Tuesday! Today we are so excited to bring you Toju and Dami's wedding!
We love couples/weddings that are inspirational, that's why we're so elated to share this love story. The couple met in University of Lagos – UNILAG – when he offered her his bed on the first night! – it's not what you think, lol.
The bride happens to be the sister of our BN Cuisine star Chef Fregz, and as the groom is a pastor and motivational speaker, the couple had a Christian courtship that we're sure you can learn a thing or two from, especially if you intend to stay true to God's word in your own relationship… Please look out for their words throughout the wedding feature.
Enjoy & be inspired!
***
'Our Love Story' – How We Met
Toju: I had just moved into a new private hostel (I was in my second year in UNILAG). My roommate was apparently not informed that she'd be having company. She had been reading ardently for her A Level exams and had apparently fallen into a deep, scary slumber. After about thirty minutes of knocking hard on the door (my mum and the hostel manager as well), I decided to take a break and take a walk.
On my way back into the hostel, I saw three guys and a girl walking towards the gate. I recognised the girl as an old acquaintance from a finishing school program I had attended two years earlier…she introduced me to the guys…two of the guys jejely said brief but nice hellos to me…but 'Pastor Dami', as he was introduced to me, felt it was expedient he gave me a nickname immediately and greet me as though he had been expecting me or had known me before that day. (Weird strike 1. LOL!)
My dear roommate didn't wake up that night ooo!..well, as of 9/10pm when I needed to sleep. I was quite irritated-why wasn't she told I was coming? Why wasn't there a free room I could sleep in all by myself? Why oh why did I have to squat with someone. *Sigh*… Anyway, as I walked to the room I'd spend the night in, 'Pastor Dami' appears, asking me plenty questions about how I was, If I had eaten, blah blah blah…and then he said – "If your roommate doesn't open the door, you can come and take my mattress" (He stayed in the male wing of the hostel). WEIRD STRIKE PLENTY! I'm like (in my mind) – who does that? Do you know me? Do I know you? Wwwhhhyyy will I sleep on your mattress? Where will you sleep???
At this point sha, I'm just like, 'Avoid this guy. He talks too much and he's weird'.
Aaannyywway, I grew to find out that he was really just a nice guy with a good heart, he really cared about people. He was a pastor and a speaker, hence the plenty talk.
Fast forward to many 'hall way blockings' (he always just showed up sha), pretend visits to my roommate, using my English skills to help edit his manuscript for his first book (I studied English Education) and times of sharing God's word together, I realised I truly liked him and there could be something really special here. (Of course, this was after he had declared his love for me. Lol. *Wink*)
Dami: It's been pure bliss meeting, knowing and loving my sweetheart Toju. The first time we met was a happy coincidence – I call such happy coincidences "divine incidents in which God decides to stay anonymous". I was hanging out with my friends right in front of a private hostel where I was living at the time. It was a place primarily designed for those who had finished school but weren't established enough to get a proper flat. I fell in that category and it served me pretty well. I didn't realize that there was so much more that God had for me there. Anyway, while "chilling" outdoors on one of those late afternoons, I took a glance in a certain direction and my eyes landed on this mobile work of art… this shimmering expression of divine creativity… this curious combination of beauty and poise. I was awestruck and I immediately said to myself "who is this HOTTT girl???" Everyone else paled out for those few seconds that seemed like several minutes.
My friend introduced me to her and I must have said more than a few words in the brief moment we had.
Later that night, I saw her flustered and I furthered the conversation…
Over the coming days, weeks and months, I didn't miss any opportunity to talk with her and help her out. I discovered that her physical pulchritude was just the upper crust reflecting the incomparable beauty of her personality, the pleasantness of spirit and her moral character.
I knew that our friendship was going to run deep and go on for a reaaaaally looooong time. It's been 6 years now and "we are just getting started."
Toju: Just thought I'd chip in two major lessons I learned from our meeting…
Whatever seems to be a persistently closed door against you could very likely be God re-directing you into something you can't SEE but HE KNOWS is BEST for you. Don't force the door open. Don't look for a spare key. Let it stay locked.
When it seems you are roaming up and down the hallway of failure, frustration, delay, seeming denial, rejection,depression,whatever…keep your head up. Don't walk out of God's divine parameters for your life and destiny. (I could have gone back home that day out of frustration and my desire for comfort). Stay in!
Yes, I could probably have met him the next day, week, month or year at the hostel…but God did not want to delay my blessing. He wanted me to have it "NOW!"
The Proposal
Dami: I was living in London while Toju was in Nigeria so I had to think about how to make it happen without her preempting my move. I wanted it to have that element of surprise that would make it a lot more memorable. It took me months of planning to pull it off the way I envisioned.
It was on a trip to Nigeria where I had some official assignment. After my assignment, I stayed an extra day to propose.
I told her I wanted us to visit a few places. Our first port of call was a "a port of sorts;" just playing on words. It was a place in Lekki where we went on a cruise on the lagoon for about 2 hours. We were on a private deck. We danced and had a 3 course meal. We also took pictures and laughed.
Afterwards, we headed for Shoprite to "shop". I was actually buying time because I needed to ensure that all was set for "The Proposal". Thankfully, I received a message that all was set so off we went to a private arena at Oriental Hotel.
I told Toju I wanted her to meet someone. All along, her suspicion was growing. She asked "What's going on?" a few times. I acted as if it was just a special date and nothing more but trust a woman's instinct!
I had gotten a violinist to welcome us with a medley of love songs. I had also set up candle lights and a beautiful frame with some of our loveliest pictures. There were rose petals on the floor and soothing music in the background. I turned up the volume after the violinist stopped playing.
I then walked her toward a glass wall. I pulled the curtains and we were gazing at the ocean. Then I whispered sweet words of appreciation and admiration into her ears. After a few minutes, I asked her to close her eyes, I got on one knee and asked her "Will you marry me?…" She was sooooo excited and when she said "yes…yes…yes" I was so happy. She fell on her knees and began to pray and we both cried. It was blissful.
Toju: I was really impressed by the thought, effort and money that had gone into it. I felt honoured. The ambiance, the quality, the timing…everything was right. While I was overwhelmed, what made me cry was actually the ring. It was one we had seen while window shopping in the UK. I wanted to know if he knew the kind of rings I'd like. He pointed out two and this was one of the two. I actually tried it on that day and I loved it. However, it was so expensive, so right there and then, it automatically left my mind. I was satisfied that he at least knew what I 'd like.
Receiving the ring when he proposed let me know that he thought I deserved it.
My proposal was everything I could ever have wished for and more.
The best part of our wedding day was…
Toju: When my dad handed me over to my groom at the end of the aisle. I thoroughly enjoyed the church service. I LOVED my coordinator. She made sure EVERYTHING was held together at the reception and that I was ALWAYS alright. I even had an absolutely amazing lady assigned to me for the day from my house.
Dami: I loved the fact that everything was smooth and seamless. The church service had so much essence and grandeur. I was elated at the point where Pastor Paul asked me to unveil and kiss my stunningly beautiful wife.
I also had a great time at the reception and I loved the dance sessions with my bride and our friends. We really rocked!!!
Advice for Other Couples
Start planning your wedding wwaayy before time if you have that opportunity.
Pray without ceasing as a number of things attempt to go wrong up till the last minute during weddings.
Pre-marital counselling is a necessity if you ask me because the wedding is a celebration which lasts 20 or so hours counting both days, but the marriage is a lifetime and that is what pre-marital counselling deals with.
BellaNaija Weddings wishes Toju and Pastor Dami a blessed and beautiful home.
***
Wedding Video by SW MotionWorks
White Wedding photography by AkinTayoTimi
BNW: When you started dating, had your husband had the calling yet?
Toju: Yes, he had received the calling by the time we started dating in 2009.
BNW: How was courtship like with a pastor? Are you under the spotlight more than others?
Toju: *Chuckles* I don't remember a time when I was conscious of being under the spotlight, but I'm sure I must have been (and still am). I'm privileged to have been with a young, enigmatic, anointed and charismatic man; by default, either out of sheer curiosity, envy, admiration or even "beef", people wanted to know what our relationship was like; if I could live up to his growing status, if I was anywhere as spiritually or morally upright as him or if I could stand the test of time. Through it all, I'm grateful that we are both becoming better people and our strengths are shining brighter as a result of our relationship with each other and our relationship with God.
BNW: Pastor Dami, how did your profession weigh in your decision on who to date, and eventually, to ask Toju to marry you?
Dami: The choice of whom to get married to was a very tough decision for me but funny enough, it was also a relatively simple one. That's some kind of paradox but I'd explain.
Somewhere in my heart, I've always known that my choice of a life partner would accelerate or decelerate my progress. It could determine how much of my purpose I accomplish. It could determine how well my life would turn out. I had a relatively ambitious list of qualities I wanted in a wife. I also realized that it was also a heavy responsibility to take care of a woman and to raise a household so it wasn't a decision I made without due counsel, thought, prayer, introspection and even a degree of hesitation .I had moments of prayerful deliberation and critique.
However, it wasn't so difficult because even though I had (and still have) several (secret and not-so-secret) admirers, my wife Toju stands out on every count. She is a priceless and incomparable blend of all the key attributes I prayed for in a life partner. She is stunningly beautiful, stylish, sensible, simple yet sophisticated and spiritual. She is my most trusted friend, a wise adviser, loyal compatriot, fierce advocate, steady supporter, indefatigable champion, competent intercessor and adorable sweetheart. She is in a class… I mean… University… Universe all by herself.
BNW: Toju, how do you anticipate life as a pastor's wife? In a different country and church than you're used to? (the groom is based in the UK)
I truly cannot say that I know all there is to expect as a Pastor's wife, especially as my husband and ministry are dynamic. However, in spite of the huge change that has come with relocating (country and church), I have confidence in two major things among others –
I know I did not call myself but God did. I was not trying hard to be a 'Pastor Mrs.' While there might be challenges on the way, I am sure that He has equipped me with all I need.
Before 'Pastor Dami,' there is a 'Dami' who I have built a friendship with over the years. With or without 'all the glory,' I would still love him and he would still bend over backwards for me. New country or church, I have a constant friend I can always rely on and trust for all the support I need.
BNW: How did you stay true to your values when dating? Did your friends/family keep you accountable?
Toju: Is it safe to assume that this question is about physical intimacy?
BNW: Yes 🙂
Toju: I will say that for me, the first two or so years were somewhat easy. We were still laying strong foundations and 'getting to know.' It got a bit tricky about the third year. What I believed helped was the fact that we were BOTH agreed on the fact that we'd behave ourselves. This way, when one person was weak, the other could be strong for both of us. Like Joseph in Potiphar's house, I thought about God's goodness in my life, where He was taking Dami to and how much he had already achieved by God's grace – I love God too much to choose instant gratification over long-term blessings.
Dami: People build their relationships on different things…
For some, it's fame. For others, it's money. For many in this generation, it appears to be a sense of significance and sexual gratification. We have built ours (and are still building) on things that have long term stability – the fear of God, mutual respect, trust, genuine friendship. We talk and make decisions through discourse and debate. We do our best to be vulnerable and candid. Earlier in our relationship, we had an honest discussion about the things we would do and what we won't do regardless of how tempted we were or how desperately we felt. One of them was abstaining from sex till after marriage. There were times, we felt like "throwing that out" but we stood firm. We had each others' backs and always tried to avoid atmospheres and environments that would make it easy for us to compromise. It wasn't the easiest thing to do but we are both glad we pulled through and maintained our chastity.
We are glad to say IT WAS WORTH THE WAIT!
BNW: Would you change anything about the dating period? Or would you say it was all in God's plan?
Toju: Going back to a question I had answered before, if it was left to me, I'd reduce our courtship period. While God helped us overcome temptations, it became quite a herculean task resisting ourselves. However, we do see in retrospect that God was working things out over time.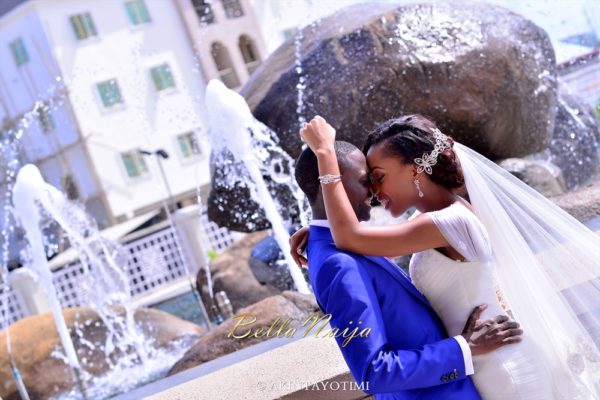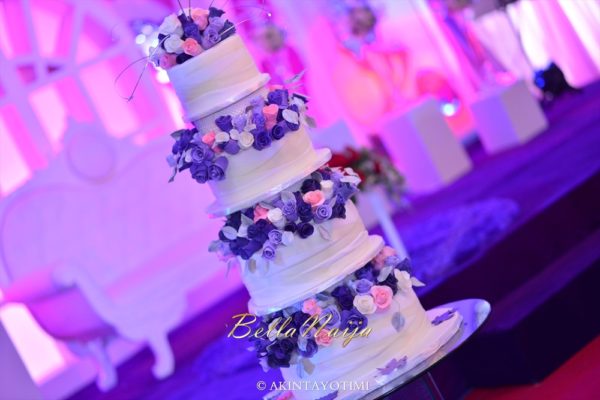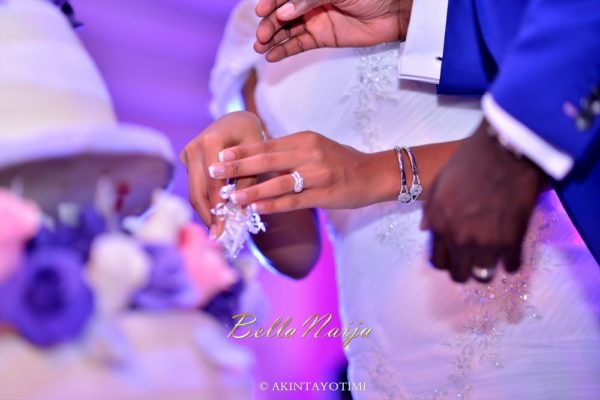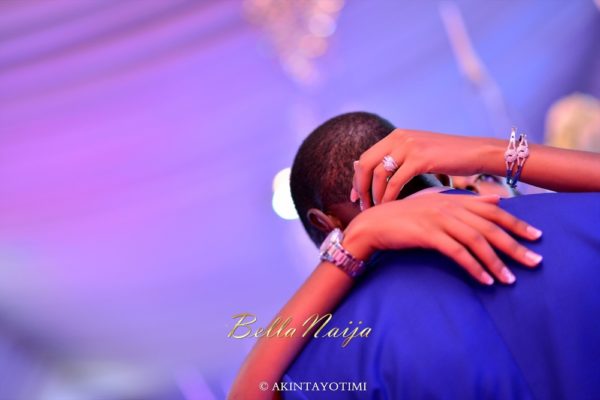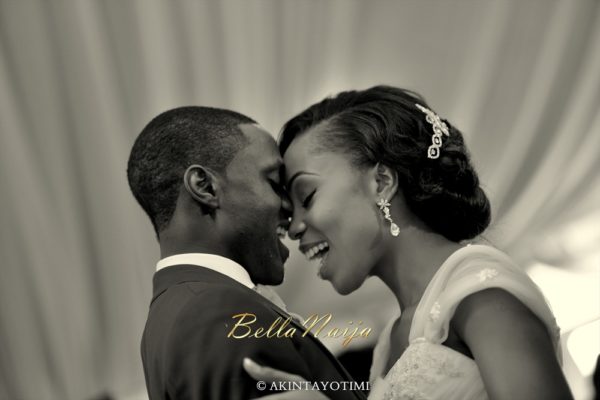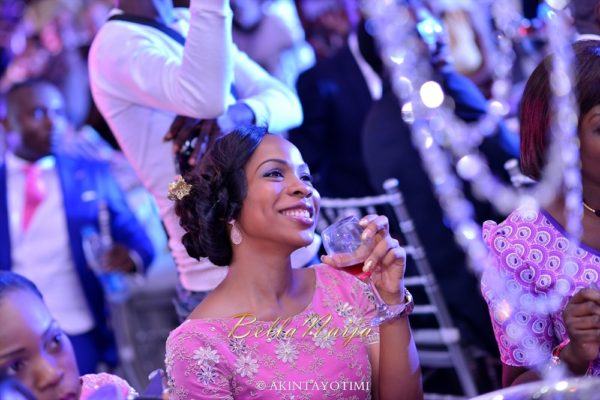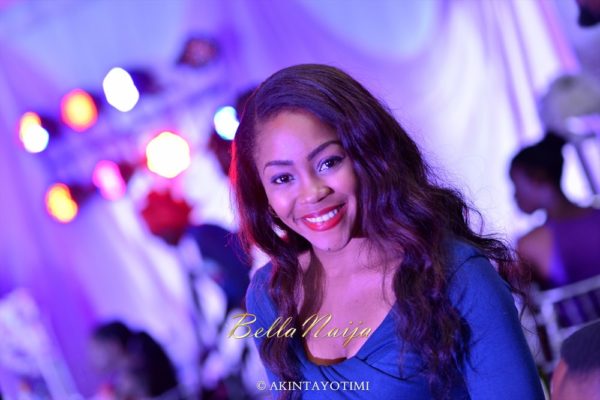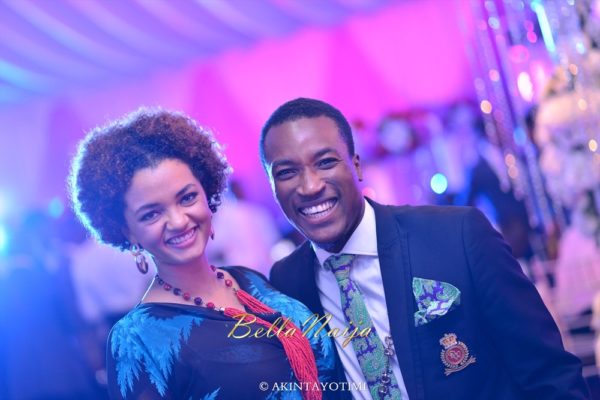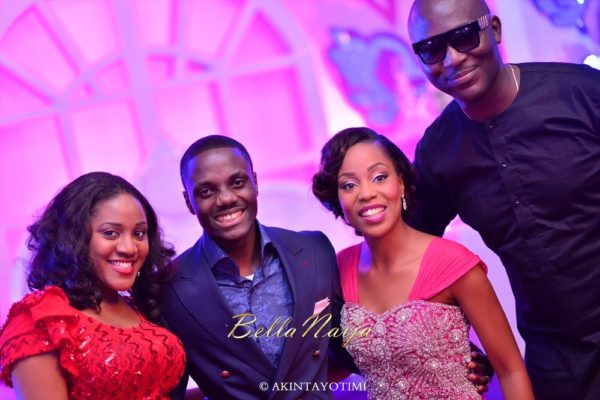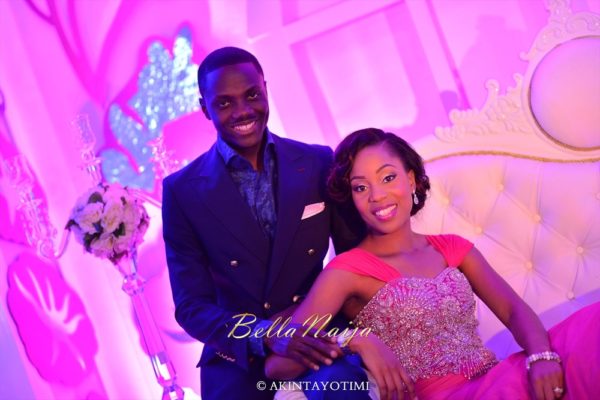 BNW: What tips do you have for other Christian couples?
Toju: Patience is important. For ladies, be patient and get to know yourself- your purpose, strengths and weaknesses. It is absolutely impossible to complement anybody worthwhile if you do not know what you have that the person needs. Not every fight or disagreement means 'the relationship is not the will of God' be patient with one another and work things out. Humble yourself, listen, evaluate matters rationally and be willing to compromise and make adjustments. The fact that you are Christians does not mean your relationship will automatically work-YOU make it work.
Dami: The principle of sowing and reaping still applies to relationships. Treat your relationship as a garden. Water it. Nurture it. Invest in it. Make sacrifices. Keep record of the good your partner does and rehearse them. Give a lot of compliments. Have a vision that keeps you both engaged and grow together spiritually, mentally and emotionally… financially too – that's important!
BNW: Thank you so much for speaking to us! We wish you a happy married life.
Traditional Wedding photography by Demilade Roberts Photography
Lastly … A Prayer For You!
The couple flew to the Maldives for a dreamy honeymoon, but took out time to say a prayer for you!
Aww how sweet, we hope you were inspired by this post today!
***
White Wedding Photography: AkinTayoTimi –  www.akintayotimi.com | Instagram: @akintayotimi
Traditional Wedding Photography: Demilade Roberts Photography – demilade_roberts (at) live.com | Instagram: @demilader
Videography: SW MotionWorks – www.swmotionworks.com
Wedding Info
Dates
Traditional Wedding: 1st May 2014
White Wedding: 3rd May 2014
Venues
Traditional Wedding: Darlington Hall, Ilupeju, Lagos
White Wedding: Havilah Events Centre, Victoria Island, Lagos
Colours
Traditional Wedding: Orange and Turquoise
White Wedding: Hues of Purple
Wedding Attire
Makeup for Traditional & White: Tinuke Akande for Crayola Makeovers – instagram.com/crayolamakeovers | akandeatinuke01 (at) gmail.com
Bride's Review: This has to be about my favourite part of my wedding. My makeup on both days was done by Tinuke Akande (Crayola Makeovers). She was ABSOLUTELY on point.
Bride's Hair: Deborah Anakwe – 0803 318 6722
Wedding Dress: Treasure Box in Opebi | Embellishments by Toju Foyeh
Reception Dress: Oyinda Lewis
Bridesmaids Dresses: Tomiwa Oladele for "Ayaba"
Groom's Suit: "Tailor Made" in Shoreditch
Bouquet: Flower Plus
Traditional
French Lace & George Wrappers: JOVAL store in Lagos Island
Vendors
Wedding Planner: June Dawn (Bolu Babalola) – 0808 082 0706
Traditional Cake: Say Cheese – 081 047 61158
White Wedding: Cake Craft – 0802 318 6454
Traditional Decor: Jason Davids (Mrs Taiwo Oderinlo) – 0803 078 4779
White Wedding Decor: Yvent Kouture (Debola Lewis) – 0803 584 3740
Drinks: Bonix-0802 302 8960
Food: Malas and Penzie- 0805 559 1556 and 0803 720 5885
Cocktails and Drinks: Ifeanyi Okoye – 0802 404 0420
Ushers: Abiola Falemi-0803 310 6974
MC: SACO – 0803 222 1470
Videography: Seun Williams-0802 454 6474
Security: Trinity Watch-0803 568 7849
Dessert: Cafe Licious- 0802 988 8899
Small Chops: Blessed Event Solution-0802 305 3374
Wedding and Reception Programs: Velvet weddings -0806 904 1905
Traditional Band: Toyosi-080 6959 6657
Wedding Band: BJ Band-0803 307 4402
DJ: DJ Skillz-0805 961 1797
_________________________________________________________________________
We love weddings as much as you do – get in touch for inquiries, inspiration & more!