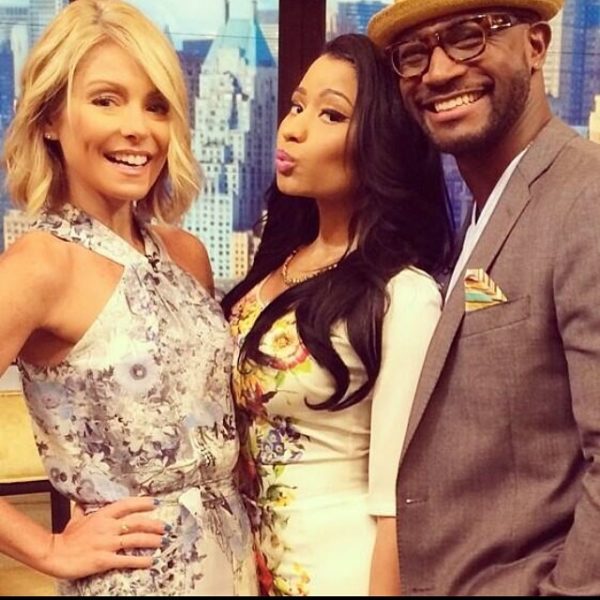 We spotted Nicki Minaj on LIVE with Kelly Ripa and Taye Diggs this week and just had to share. Who can forget Nicki Minaj's signature style when she hit the scene. The wild wigs, the spandex bodysuits and all that. It is almost shocking to see her looking demure! Loving it.
Nicki chatted about her new single "Pills N Potions", her connection to New York and her fans.
Check on it.

Check out her look at LIVE with Kelly and Michael below.
Photo Credit: Nicki Minaj/Instagram