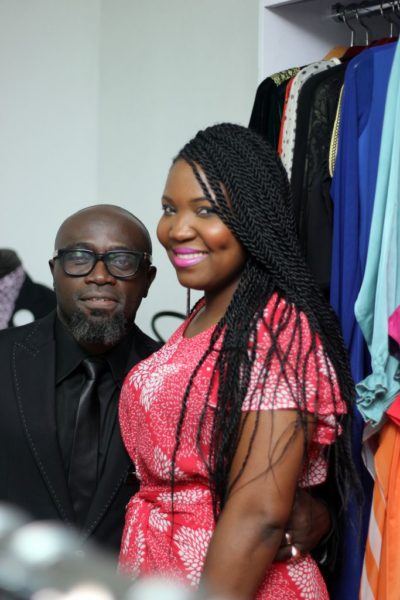 Nigerian fashion entrepreneur Familusi Akin Babajide, often called FAB by friends and acquaintances, launched his FAB Shop on Sunday 29th June 2014 in Ikeja, Lagos.
The store situated in GRA, Ikeja, Lagos, hosted hundreds of personalities from fashion, music and media. Guests spotted include Sasha P, Falz, Adaure Achumba, Audu Maikori, Ketchup, Lami Phillips, Ejiro Amos-Tafiri, Chris Ubosi, and Olawale of MTN Project Fame West Africa.
FAB Shop is aimed at providing a hub for African designers to reach fashion lovers in Lagos, and hopes to provide marketing support for emerging fashion design talent from Africa.
"The growth of African fashion lies in the ability to create wealth for the creatives, and at FAB we realize that we may have done well in exposing raw talent from out of Africa to Africans and the rest of the world but now need to actively participate in helping to create a sustainable structure for the industry, an industry I have been in for 13years. Hence, The FAB Shop," Familusi said.