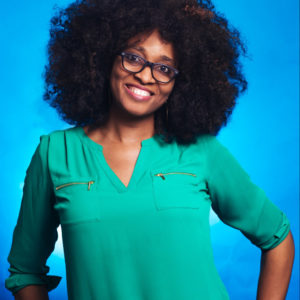 BellaNaija is pleased to announce a new column for our special readers – Ask FVO! Funmi Victor-Okigbo (FVO)  is an expert in Event planning & management, and is now a  BellaNaija contributor.
FVO is the Chief Executive and Lead Production Designer of No Surprises Events. Her corporate client base spans industries as diverse as technology, entertainment, banking, government and consumer goods across sub-Saharan Africa.
Need help planning a family dinner, birthday party, seminar, wedding, board meeting, concert or just curious about how the professionals do some of their amazing tricks? If you have a burning question, just Ask FVO and get a focused, clear, no-nonsense answer!
***
Dear FVO,
How do I break into the Event Management Industry? A lot of clients usually want to see a portfolio of jobs you have done in the past, I am just starting my career in this industry so I have nothing to show.  How did you convince your first client to patronize you?
Dupe
***
Hi Dupe,
This is a very common problem for everyone starting a new business, the problem is if no one gives you a break you'll never get off the ground…but no one wants to hire a rookie! This happened to me when I first started my business believe it or not. I didn't get paid for my first few jobs and guess what, I didn't care! I just wanted to be able to say I did 'xyz' events and I badly needed the experience.
My point is when you're starting out no one wants to pay for someone who might mess up their event, that's normal but some of them won't mind someone doing it for free.  It's also a test for why you are going into the industry in the first place, it can't be all about the money, especially at the beginning.
So my advice is start small, you may want to start with friends and family first or look for someone who is willing to take the risk and be ready to do it for free if you have to.
Welcome to the industry!
FVO
***
Send your questions for FVO to askFVO(at)nosurprisesevents.com stating your name and where you are writing from. The editor reserves the right to edit submissions for content brevity and clarity. We regret that we cannot provide individual answers to questions sent in and cannot state at which exact date answers would be published.
We look forward to reading your emails and tweets with questions.