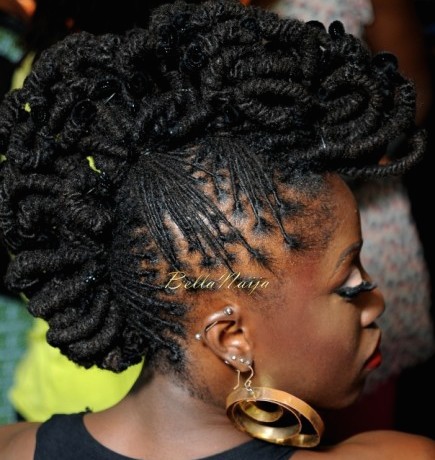 BM|PRO recently hosted two of Houston's greatest beauty experts, Segun Gele and Lyzadora in a beauty event in Lagos geared to sharing their key skills and tips of the trade with enthusiastic Makeup Artists, Beauty Therapists, Hairstylists as well as women who wanted to learn beauty trade secrets just for the fun of it.
Banke came up with the idea randomly on a Monday, kicked off the campaign with Segun and Lyzadora on Tuesday and by Friday. Everything was put together in just 3 days! It was a jam packed event at the BM|PRO Flagship studio in Dolphin Estate. Baileys decided to sponsor the event in support of their Brand Ambassador, Bella Naija Weddings also came in as co-sponsors – co-editor Ink gave a brief social media talk – and it was a Magical, fun filled event as chorused by most of the delegates – for only 5,000 Naira!
Look out for the fun photos below where we'll walk you through the fabulous event!
***
Smiiiile! it's the BM|Pro Team!
The Baileys team didn't want to be left out! Lol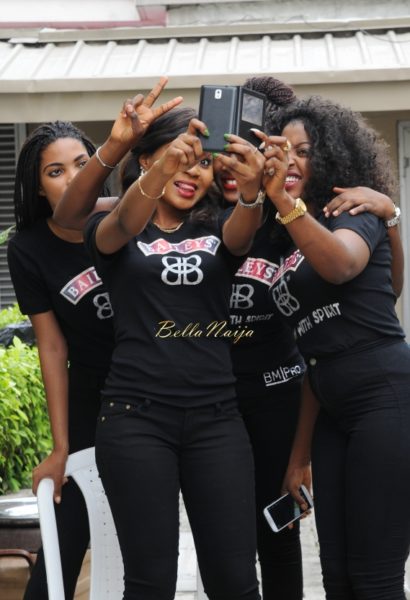 Yummy Baileys was served…
Makeup artists arriving … but first, let's take a selfie 🙂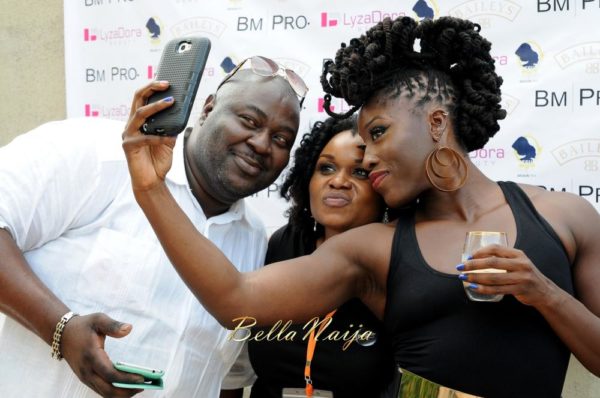 Time to register! Lipstick shaped pens from BM|Pro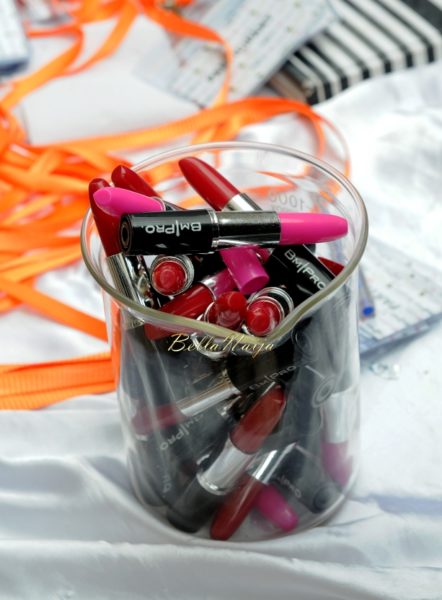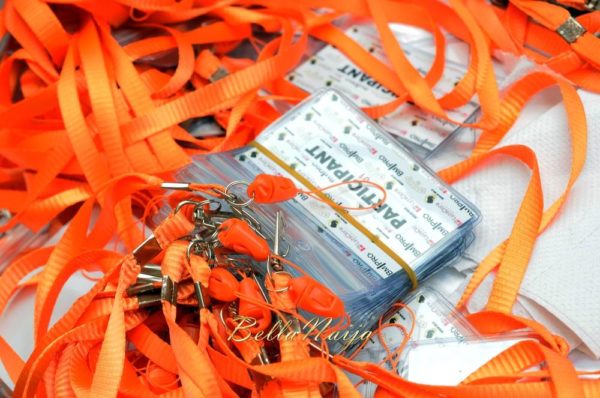 Banke introducing the special guests …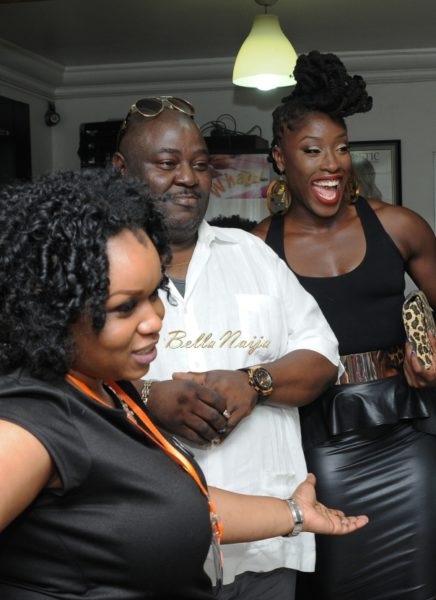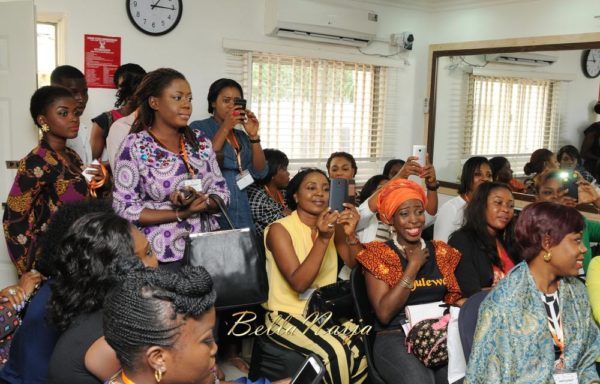 The participants were split into 3 different rooms, one for each beauty expert.
Lyzadora – a makeup artist and hairstylist, focused on hair! I mean, look at hers, it's gorgeous! She said being from Texas, they love big hair! She also mentioned that the new trend in bridal hair is 'not too stiff', but still stays in place throughout the wedding day!
Side Note: (Remember the over-gelled bridal hairstyles from the 90s?! – *shudders* Lol)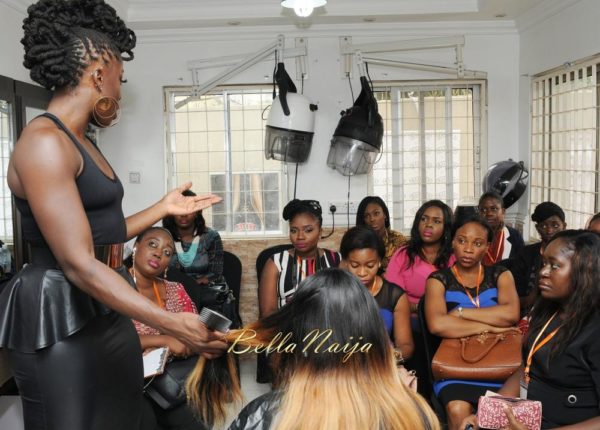 Before…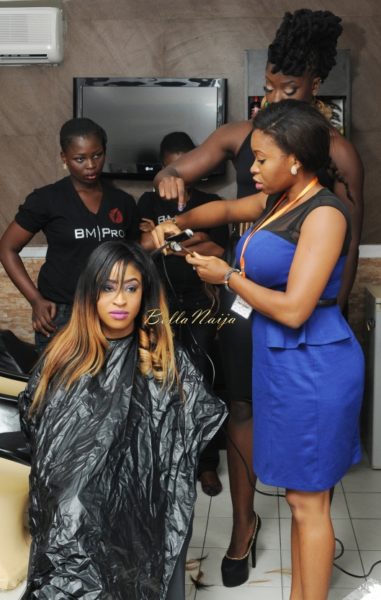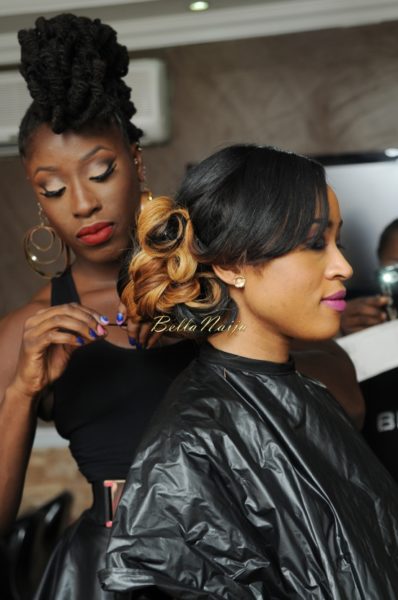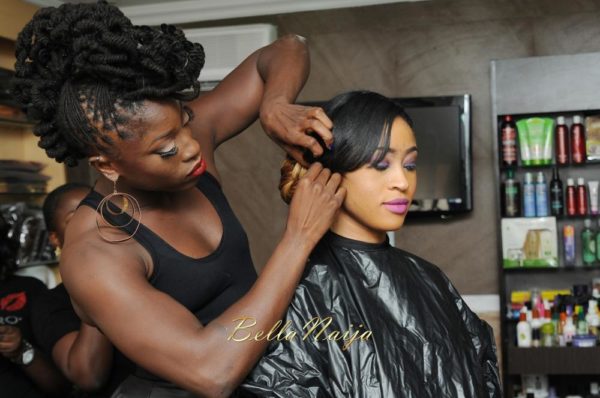 After! Pinned up perfection. 
She advised us to use longer hairpins as the shorter ones tend to move out of place faster.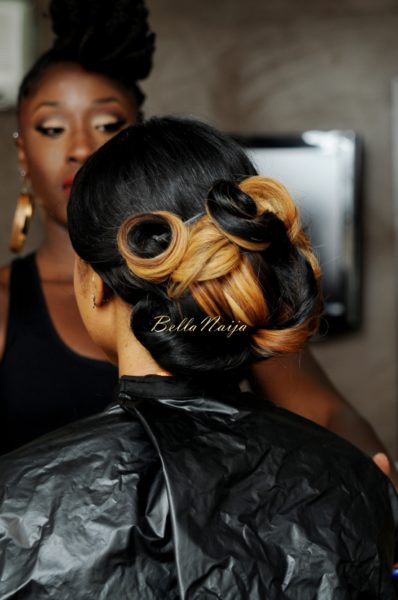 The back view of another amazing style…
Smiles after another great session!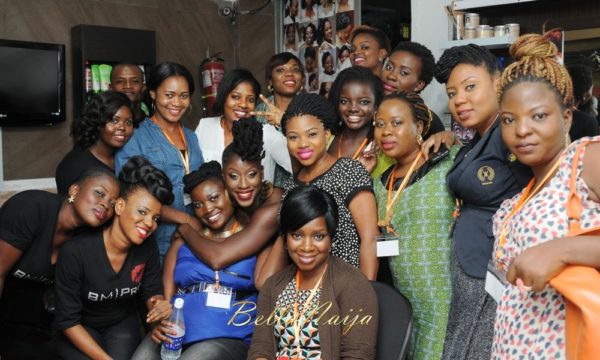 Ink of BN Weddings gave a brief chat to the ladies in each room about their social media presence.
3 Quick Social Media Tips for MUAs
1. Name: Have a name that truly represents your brand, and make sure it's uniform on all social media platforms.

2. Photo Quality: Invest in a good quality camera phone at the very least, a good camera if you can afford it, and a professional photographer/retoucher for your portfolio photos.

3. Personality: Have an engaging online personality so you can truly connect with your followers. Inject humor, stories, and don't be afraid to show other sides of you, e.g. cooking, family time, but make it deliberate and ensure it doesn't overshadow your work.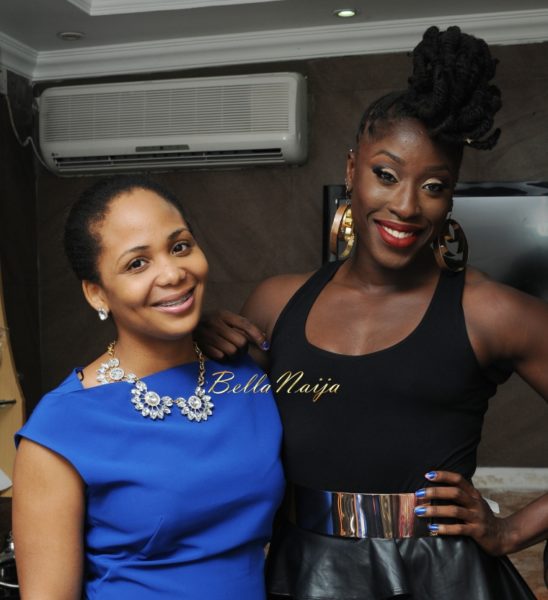 Now on to the CNN-profiled Segun Gele.
His story is very very inspiring!
He shared how he met Banke on their first ever bridal job – he did the hair and she did the makeup. He later moved to America, where he had to work as an apprentice. While there, he was disheartened to learn that even to shampoo hair you need a license, as he had been an experienced hairstylist for years in Lagos. Not discouraged, he started from the bottom and eventually launched his business full time.
A wedding in Chicago eventually propelled him to greatness in the Nigerians in America scene. After tying gele for a major socialite from Atlanta (someone who was known for wearing fila as no-one could tie her gele), he made $275 after tying gele for each person for $5… He left to Nigeria the next day for a break, but unbeknownst to him, his name was being heralded back in America as 'Segun Gele'… and that's where the legacy began.
Touching right? …
Now back to the session – He immediately put the ladies to work! Lol
He wasn't left out of the gele magic Lol…
Now last, but Definitely not the least – Banke Meshida-Lawal. Banke, who ties gele and does hair as well, focused on makeup on that day.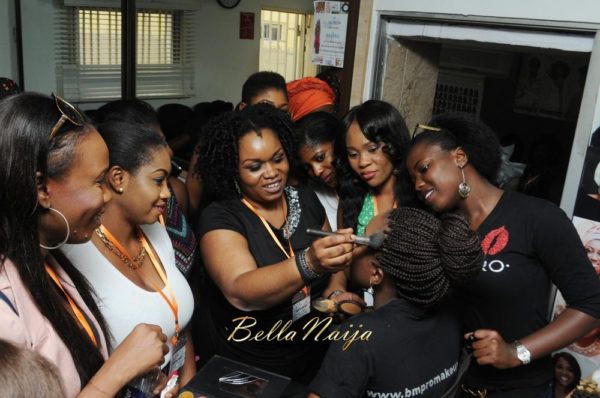 The finished product!
Posing with a participant, her gele done by Segun …
The beauty enthusiasts were watching intensely and taking notes…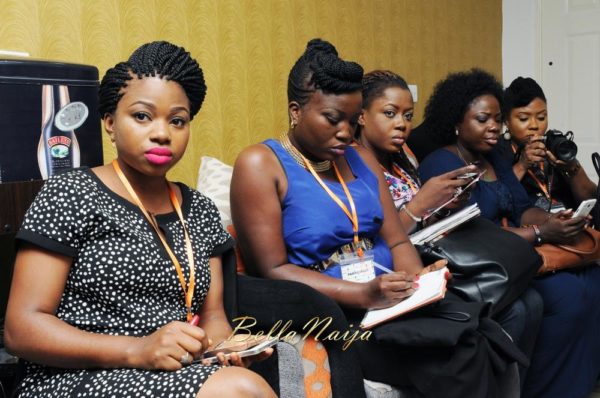 Voila … the finished product! Gele was by Segun Gele.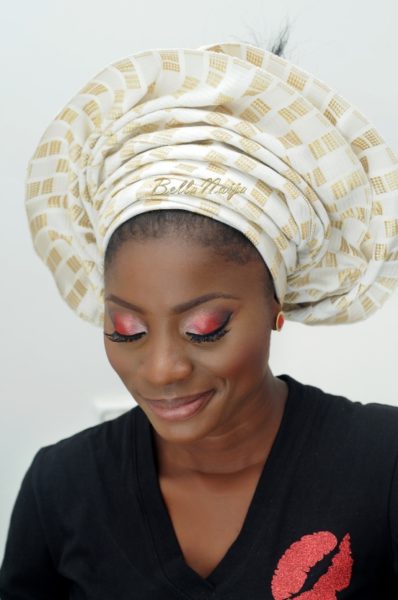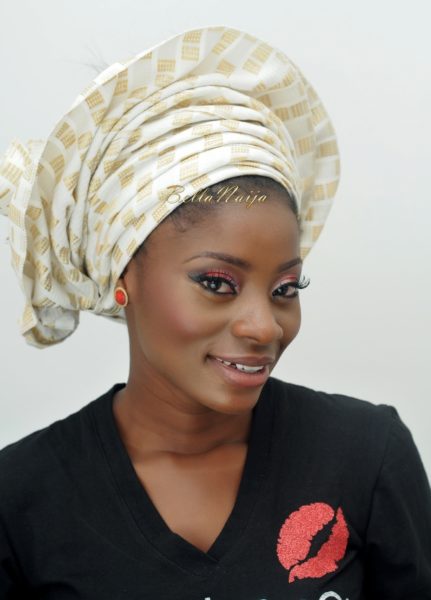 After all was said and done, the participants connected with each other and took home some gift bags.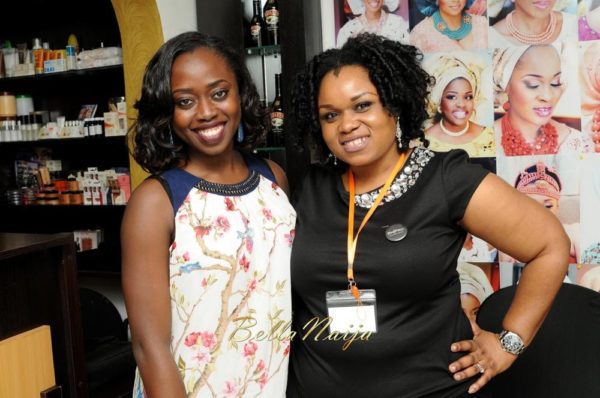 Oh! How could we forget to mention, there were 'small chops' and drinks served throughout the day, so everyone had a relaxing time while learning.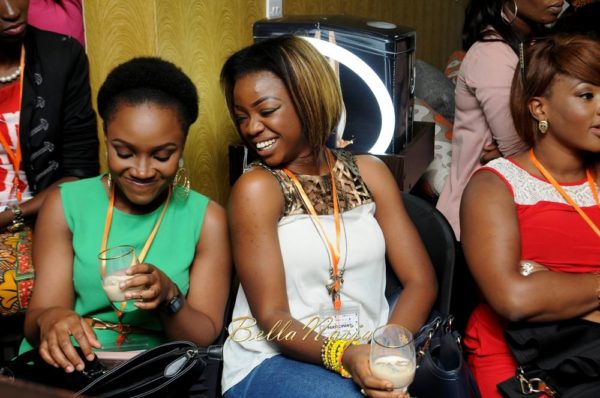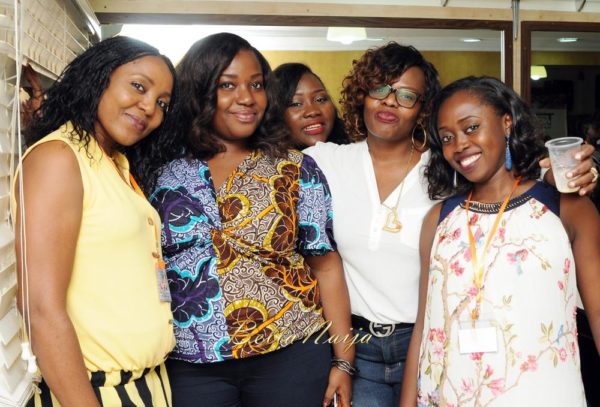 Till next time…
xoxo
Ink for BN Weddings
________________________________________________________________________________
We love weddings as much as you do – get in touch for inquiries, inspiration & more!
E-mail:
 weddings (at) bellanaija.com | 
E-mail for #AsoEbiBella:
 asoebibella (at) gmail.com