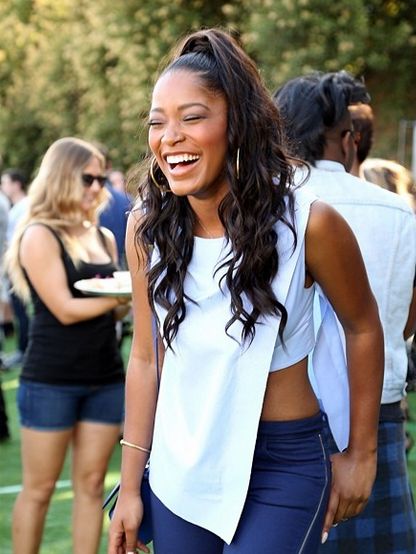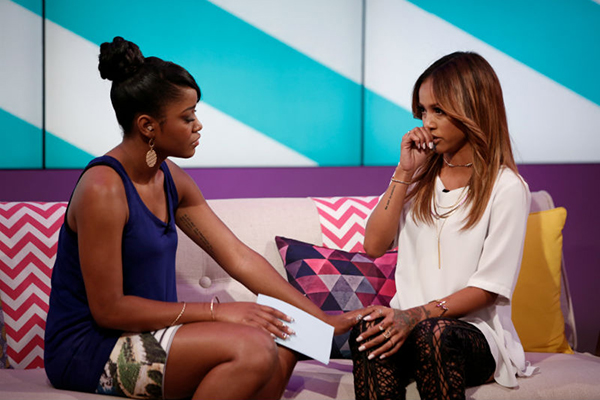 Rihanna's navy goes in on Keke Palmer.
If you missed the post on Karrueche crying in an interview with the actress/singer and young TV host, you may want to check it out first.
Keke Palmer has always publicly declared that she is Rihanna's biggest fan, and on the recent episode of E!'s Fashion Police, she praised her red carpet choices.
After the interview with Chris Brown's girl, a fan dug out an interview where Keke said Rihanna would be her dream guest. The fan called her "disloyal" for having Karrueche on the show.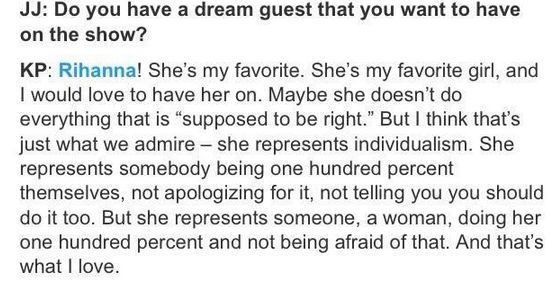 "Rihanna! She's my favourite. She's my favourite girl, and I would love to have her on. Maybe she doesn't do everything that is "supposed to be right". But I think that's just what we admire – she represents individualism. She represents somebody being one hundred percent themselves, not apologizing for it, not telling you you should do it too. But she represents someone, a woman, doing her one hundred percent and not being afraid of that. And that's what I love."
She responded with;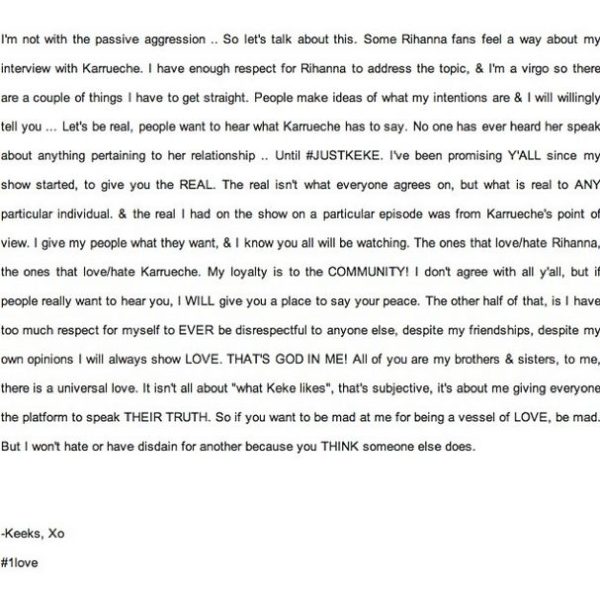 Keke also went on a Twitter rant;