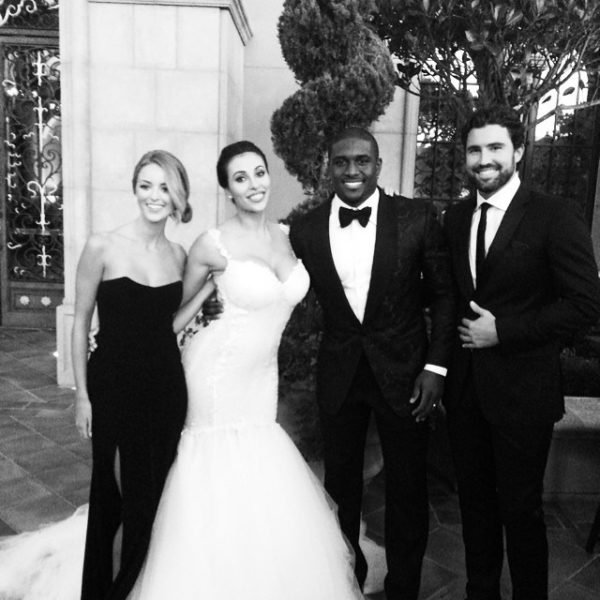 What will Kim Kardashian make of this?
Congratulations to Reggie Bush. He is officially a married man.
The professional football player tied the knot with Lilit Avagyan on Saturday at The Grand Del Mar in San Diego.
Reggie and Lilit have been dating since 2011 and have a 14-month-old daughter Briseis.
The 29-year-old looked dashing in his tuxedo, while the bride waltzed down the aisle in a beautiful white gown.
But what everyone is really buzzing about is that Kim Kardashian's step brother Brody Jenner skipped her wedding to Kanye West in Italy, but attended her ex's wedding.
"We talked about it! It was very simple: After I got the invite, I said, 'Unfortunately, I won't be able to attend but I wish you the best. I love you.' And she was fine with it. So if she's fine with it, why is everybody else not OK with it?" he said in May about skipping Kim's wedding.
Photo Credit: Instagram