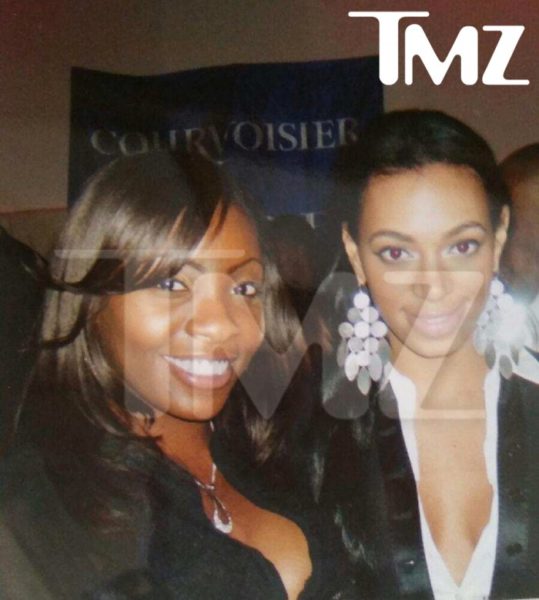 And this takes a whole new direction…
The Knowles name is in the headlines again, and Solange Knowles may have a little part in it.
If you recall, BN told you that a woman claims she had a child with Matthew Knowles, Beyonce and Solange's father – read it here.
TaQoya Branscomb the woman at the centre of the scandal, may have been friends with Solange Knowles.
According to TMZ, TaQoya and Solange met through a stylist in 2008, 2 years before she had her alleged daughter for Matthew, Koi.
She and Solange reportedly met on multiple occasions, partying at clubs in Houston.
Sources claim that Solange had no idea her friend was sleeping with her father.
TaQoya also contacted TMZ to speak on risque lingerie photos floating online.
"First I'd like to thank my family, my friends, and the public for their love and support. I have taken the necessary legal action against Mathew Knowles.

With that being said…it's in my best interest for this to remain a private matter for now.

Above all I am a mother and my daughter's well being is my only priority. It was never my intention for this to become a public matter. The pictures you see are in no way a representation of who I am. They were taken 10 years ago.

And I am now a hard working successful single mother. Honestly I just want what is best for my daughter."
TaQoya is asking for a DNA test, a declaration of paternity and child support.