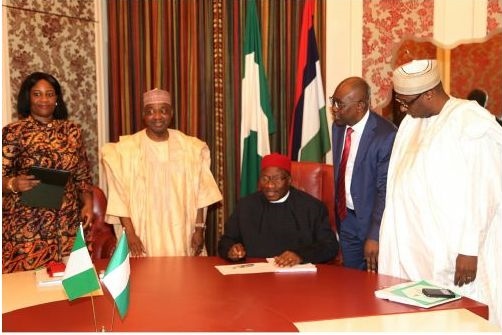 President Goodluck Jonathan has signed the Pension Reform Bill, 2014, into law.
Special adviser on Media and Publicity to the President, Reuben Abati, broke the news via Twitter earlier today:

Among other regulations, the act stipulates a jail sentence of at least 10 years upon conviction for  pension fund administrators or anyone who embezzles or diverts pension fund, and/or payment of a fine which is equal to or three times the amount misappropriated, Channels TV reports.
The Pension Reform Bill also gives the National Pension Commission (PENCOM) the right to carry out criminal proceedings against employers who violate this law.
Read in-depth information about the bill here
Photo Credit: Twitter/www.reubenabati.com.ng