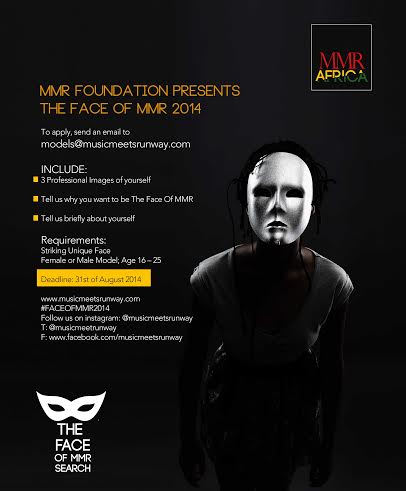 The Music Meets Runway Foundation was created to use music and fashion to educate, motivate, inspire and change lives by providing assistance to the youth. This is why in 2012 they kicked off the search for The Face of MMR campaign with Nkem Okafor emerging as the winner.
Now, they are back with the 2014 edition!
If you are a Male of Female model with striking features, between the ages of 16 – 25 and you believe you have what it takes to be a brand ambassador and the next Face of the Music Meets Runway brand, you can enter now.
How? Simply;
· Attach 3 professional images of yourself
· Tell them why you want to be the #FACEOFMMR2014
· Include a short bio about yourself
The deadline for all applications is Sunday 31st August 2014. Send you entries to [email protected]
_____________________________________________________________
Sponsored Content