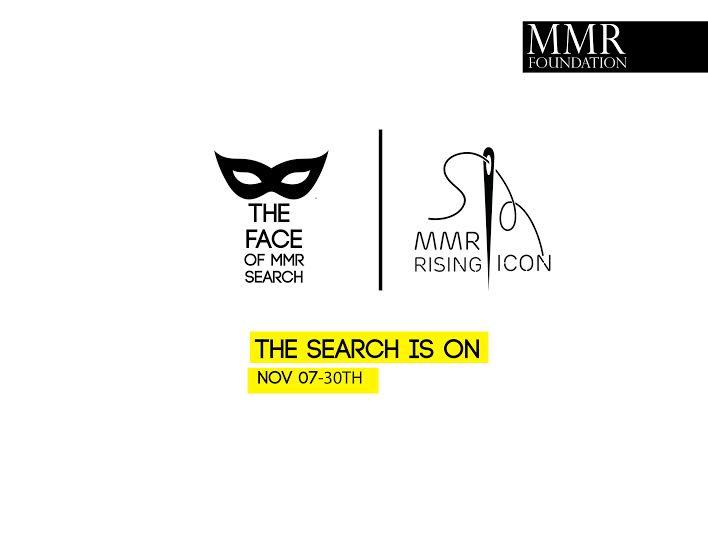 The highly anticipated Music Meets Runway 2015 is about to go down! You can look forward to a combination of fashion and entertainment on Tuesday 22nd December 2015 at the Eko Hotel & Suites, Victoria Island, Lagos Nigeria. And guess what? They are looking for the stars of tomorrow. This could be your shot at achieving your dreams.
The Rising Icon and Face of MMR competitions are run by the MMR Foundation – a charitable foundation which aims at supporting and empowering emerging talent across the arts, through the provision of grants for young entrepreneurs and models, giving them more opportunities to break into this very challenging market.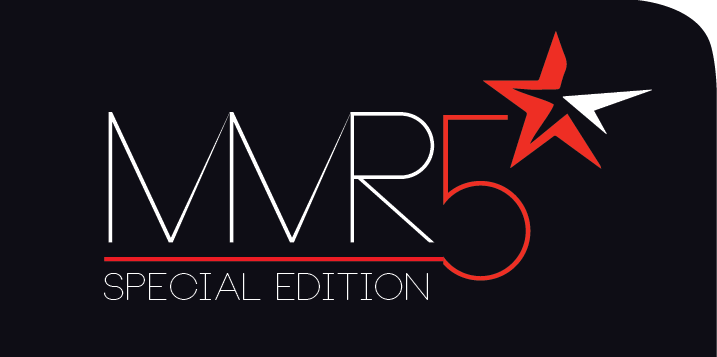 Run by Le Reve Events, the annual MMR celebration, which has been running since 2011, fuses the best of fashion and music in Africa, bringing together some of Africa's finest creative artists and showcasing their talents to a huge audience.
Rising Icon
The Rising Icon competition gives emerging designers from Nigeria the opportunity to showcase their talents in a way that can benefit their careers by providing them with extra exposure and support.
First launched in 2013, with the help of sponsors Sovereign Trust Insurance Plc, a grant of 3 million Naira was given to the winner Olakunbi Oyelese (Creative Director, April by Kunbi).
Last year, Ogochukwu Akabogu (Creative Director, Lines by Chaab) won the competition. Ogochukwu received an all-expense paid trip to New York for an internship with a fashion house to gain further experience abroad.
She had this to say about her experience – "Winning the MMR Rising Icon competition gave me an indescribable experience. My status as a fashion designer has taken on a whole different and better level. The number of clients I've gotten since I won has escalated, the publicity has been awesome and the internship in New York is truly a great initiative. I can't wait to put all my experience to good use getting back to Nigeria. Thank you MMR for giving young fashion designers like myself the opportunity to pursue my career in the fashion industry whole heartedly."
To enter the MMR Rising Icon competition, please follow the instructions below:
Send your application to [email protected]
Attach at least 4 professional photos of your designs & 1 photo of yourself.
Attach a mini biography of yourself and your brand.
The deadline for all applications is 30th of November 2015
Face of MMR
For the Face of MMR competition, the team scouts for a model through a public appeal. Winning the competition will help that person enhance their modelling career through becoming an MMR ambassador.
2012's Face of MMR winner Nkem Okafor was the main model for all of the MMR 2013 campaign images, and the MMR Foundation sponsored her trip to the Mercedes Benz Fashion Week South Africa.
Nkem says about the competition – "When I heard my name announced on stage, all I thought of was all my hard work and dedication has finally paid off. I tried not to cry but I did privately. Till today, this has been the best experience of my life. After the show, I did loads of interviews; my name and face were all around the country on billboards, blogs, magazines etc. My career skyrocketed; I was being called for shows everywhere, got booked for look books and several magazines. My career and my entire life changed after winning 'The Face of MMR'. This gave me validation that I was in the right path with my career and this motivated me further to do more. Thank you MMR for believing in a small town girl and changing my life. I will be forever grateful."
Last year, Nneka 'Nikki' Anyansi became the Face of MMR 2014. Nikki featured in all the MMR Africa campaign images. Since then, she has emerged as one of the top models in Nigeria.
If you would like to be the face of MMR, the team is looking for a male or female model with striking features who is aged between 16 and 25, and who believes he or she has what it takes to be an ambassador for MMR.
To enter, email the following:
Attach three professional photos of yourself.
You must between ages 16 – 25.
You must be 5'9 or above.
For females; you must be UK Size 8 or below.
Include a short bio about you.
Tell us why you want to be the #FACEOFMMR2015
Send your entry to [email protected]
The deadline for all applications is 30th of November 2015
Jennifer Olize (Founder and Creative Director, MMR) said – "Becoming the face of MMR can be a real jump start for a career in modelling. Modelling is very competitive, but entering our Face of MMR competition can give you the head start you need. We can't wait to see all the entries for the competition."
For more information about Music Meets Runway, please see the website – www.musicmeetsrunway.com.
For Sponsorship, please contact: [email protected] | For general enquiries, please send an e-mail to: [email protected] | For Press, please send an e-mail to: [email protected]
For more information, please Follow them on Twitter: @MusicMeetRunway | Follow them on Instagram: @MusicMeetsRunway | Like the Facebook fan page: www.facebook.com/MusicMeetsRunway | For all updates, special announcements and to join the conversation use the hashtag #MMR2015 #MMR5
Music Meets Runway 2015 takes place on Tuesday 22nd December 2025 at the Eko Hotel & Suites, Victoria Island, Lagos Nigeria.
MMR is organised by Le Reve Events.This is a Mega event that merges the ever-evolving worlds of fashion and music together in perfect symphony.
________________________________________________________________________________________________
BellaNaija is a Media Partner with Music Meets Runway 2015