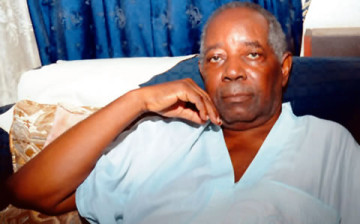 The former Vice Chancellor of the University of Lagos (UNILAG) Prof. Ade Ajayi has died. He was 85.
Ajayi reportedly died on Saturday at the University College Hospital, Ibadan, Oyo.
Although his family is yet to release an official statement, a lot of dignitaries as well as scholars are already paying tribute.
Prof. Olutayo Adesina of the University of Ibadan, said "He was a phenomenon and one of the foremost African historians. He put African history and historiography on the world map."
He was the Dean of Arts at UNILAG in 1964 and later promoted to a deputy VC. In 1972, he was made the Vice Chancellor of the institution.
Rest in Peace.