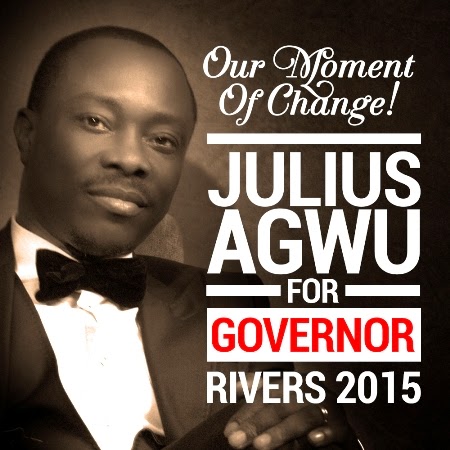 There's no stopping our entertainers. A good number of them are going into politics.
Nigerian comedian Julius Agwu posted this photo declaring his interest in running for the seat of the Governor of Rivers state in the Nigerian 2015 elections.
"Our Moment of Change!" reads the inscription on the photo.