Hello Halle!
For her new fragrance, Wild Essence, 47-year-old Halle Berry is taking everyone prisoner in her latest fragrance's jungle-themed campaign. She sizzles in a black sheer dress that features a thigh-high slit against a back drop of steamy greenery, flaunting her hair extensions.
On the fragrance line's official website, it is described as a "sparkling, multi-floral" aroma that captured "the sensual essence of a women in nature."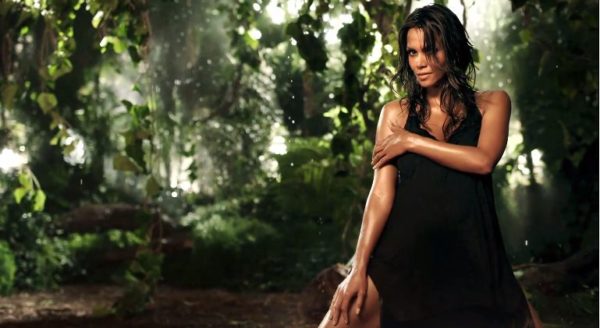 Speaking on Halle said "The essence of a woman is in body and soul and becomes more sensual in nature. With my newest fragrance I wanted to go deep into the rain forest where I could capture the primal richness of nature in an effortless scent". "I love the idea of creating a fragrance that will allow women to connect with nature, through perfume."
This is her 6th fragrance in her range which includes Exotic Jasmine, Closer, Pure Orchid and her signature Halle Perfume.
Watch!

Photo Credit: www.dailymail.co.uk