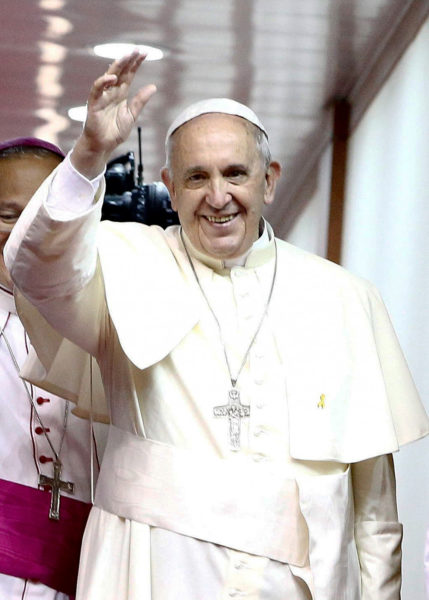 Did Pope Francis hint that he believes he may pass away soon? It sure seems so.
During a recent flight from South Korea, he told journalists that he believes he has only a limited amount of time to complete all the reforms he was conducting for the Catholic Church, Daily Mail reports.
When asked about how he handles the pressures of fame, the 77-year-old pope reportedly said:
"I try to think of my sins, my mistakes, so as not to think that I am somebody important. Because I know this is going to last a short time, two or three years and then… to the house of the Father."
He also told reporters that he would possibly consider retiring if he felt he could no longer carry out his duties.
Photo Credit: Getty Images/Pool