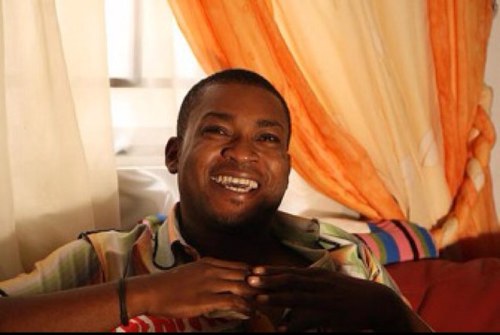 In July,when it was announced that delegates of the National Conference, have decided to create 18 more states, as well as return to the former national anthem, it was not a well received idea.
The delegates have recently released the new map for the nation including the additional states. The closing ceremony for CONFAB will take place today, where all will be presented to President Goodluck Ebele Jonathan for his final decision.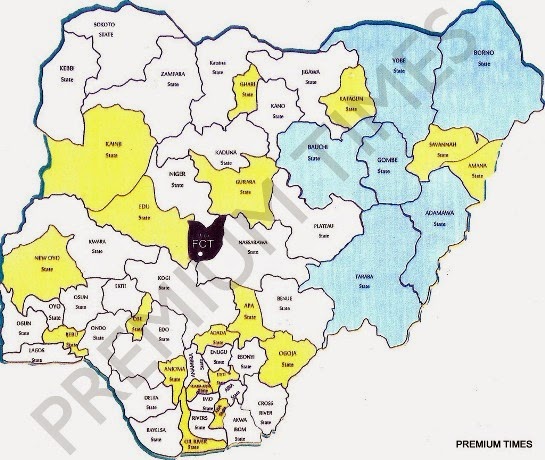 Movie star and opinionated Nigerian Chidi Mokeme took to social media to air his thoughts on the creation of more states.
So some people want to increase the number of States in Naija by 18. That should bring us to a total of 54 States. #DoTheMaths #JeunKoku

— chidi mokeme (@chidimokeme) August 21, 2014
Taste of the pudding…. 7Billion in 4 months can sure inspire some ideas to #Chop4Life #AuthorityStealing #54States #NationalChopference — chidi mokeme (@chidimokeme) August 21, 2014
So the way to move My People forward is to recommend that they prepare to foot the bill for 18more states? #Chop4Life #NationalChopference

— chidi mokeme (@chidimokeme) August 21, 2014
18 more states x 3 = 54 more Senators #DoTheMaths #Chop4Life #AuthorityStealing #NationalChopference #54States #JeunKoku #GodIsWatchingIn7D — chidi mokeme (@chidimokeme) August 21, 2014
18 more states = 150+ more Fed. Constituencies = 150+ more #HonMembers #DoTheMaths #Chop4Life #AuthorityStealing #NationalChopference

— chidi mokeme (@chidimokeme) August 21, 2014
18 more states = 200+ more Lawmakers + as many #SA + #SA2SA + #PA2SA + #PA2PA + #PA2PA2PA Senators #DoTheMaths #Chop4Life #AuthorityStealing — chidi mokeme (@chidimokeme) August 21, 2014
And each one will earn N29,479,749/Month? $190,192! #VeryTempting #DoTheMaths #Chop4Life #AuthorityStealing #NationalChopference #JeunKoku

— chidi mokeme (@chidimokeme) August 21, 2014
And each one will get N2,484,245.49 for #DomesticStaff #PA2SA #PA2PA #PA2PA2PA #Allowance #DoTheMaths #Chop4Life #AuthorityStealing — chidi mokeme (@chidimokeme) August 21, 2014
And each one #HouseOfRep will be entitled to N35,000,000 Constituency Allowance per quarter #DoTheMaths #Chop4Life #AuthorityStealing

— chidi mokeme (@chidimokeme) August 21, 2014
And each one #HouseOfRep and #Senator #NASS will be earning in a day, 3 to 4 times than the annual salary of the #minimumwage Naija worker — chidi mokeme (@chidimokeme) August 21, 2014
And each one #HouseOfRep and #Senator #NASS will be earning in a day, 3 to 4 times than the annual salary of the #minimumwage Naija worker

— chidi mokeme (@chidimokeme) August 21, 2014
I can understand y the #HighestPaidLawMakers in d world will have a hard time discussing 18k #minimumwage. They probably confuse it for 180k — chidi mokeme (@chidimokeme) August 21, 2014
Competition is Stiff. Too Many Politicians, Too Few offices. Pieces of #NationalCake getting smaller. Solution? #CreateMoreStates? #JeunKoku

— chidi mokeme (@chidimokeme) August 21, 2014
And #TheMostPowerfulPresident in the world #POTUS takes home only $400k/annum o! Ok! #DoTheMaths #AuthorityStealing #NationalChopference — chidi mokeme (@chidimokeme) August 21, 2014