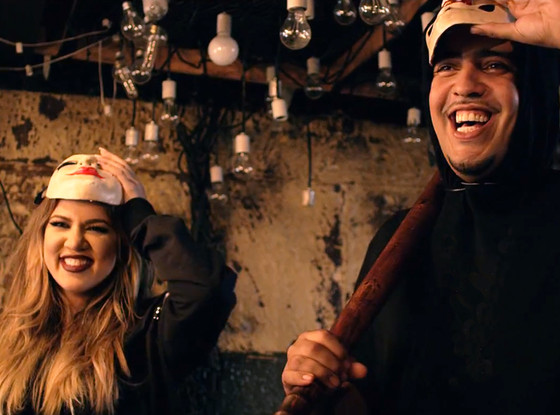 You know it is real good, when they appear in a music video together.
Keeping Up with the Kardashians reality TV star Khloe Kardashian stars in her rapper boyfriend's music video – Don't Panic.
Although the song says otherwise, the video is quite scary. You'll see freaky masks and flashback of V for Vendetta thrillers.
Check it out!