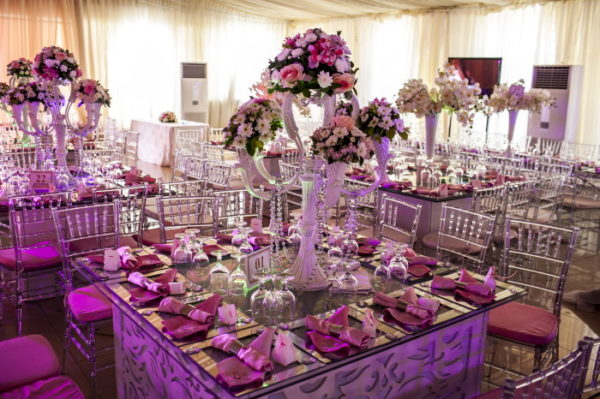 Do you want to learn the art of event planning and decoration? Do you have the desire to be a world class event planner and coordinator? Want to learn a new skill or start a 2nd career in event planning and decoration?
Then you should register for the Finesses Events Finesse 1-week event management and decoration training!
This training program will give you insight to all you need to know about the art and business of event planning and decoration and management. It will have courses such as an introduction to event planning, types of events, event decoration, flower arrangement, budgeting, learning your client's needs, selecting a location, finances and more.
At the end of the training, you will leave with 3-month internship and a certificate of attendance.
See the schedule below
Weekday Stream
Date: Monday 18th – Friday 22nd August 2014
Time: 10AM – 3PM
Venue: The Training Room, 39, Bode Thomas, Surulere, Lagos
Fee: N50,000
Weekend Stream
Date: Saturday 23rd & Sunday 24th and Saturday 30th & Sunday 31st August 2014
Time: 10AM – 3PM
Venue: The Training Room, 39, Bode Thomas, Surulere, Lagos
Fee: N50,000
For more information on the training, please call 08168380246 or 08033063687 | Send an e-mail to [email protected] | Visit their website: www.finesseevent.com
_______________________________________________________________
Sponsored Content