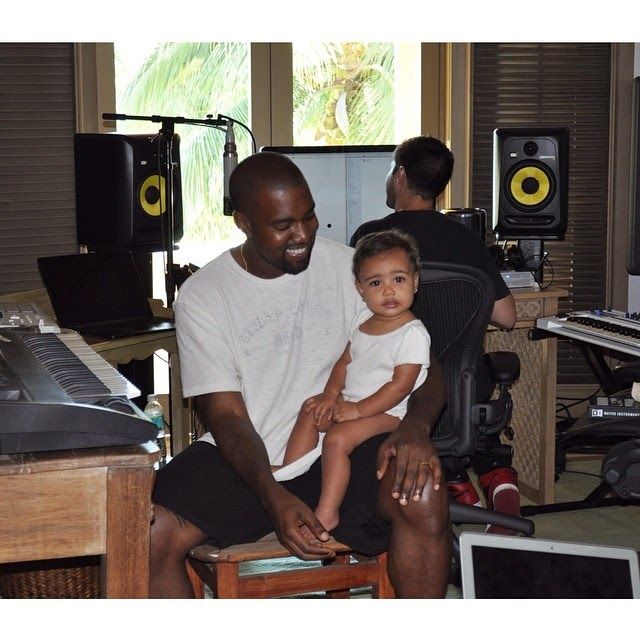 The Wests are one happy fam.
BN brought you the news that Kim Kardashian and Kanye West have been married for 72 days. That is the number of days it took for her to end her marriage with Kris Humphries in 2011.
To celebrate their 73rd day together as a couple despite the non stop break-up rumours over the months, Kim shared this sweet pic of her hubby and their daughter North West.
She captioned it "#BringYourDaughterToWorkDay".